The professional LCD printer for the dental and goldsmith industry.
Galaxy 5 is a professional medium-format 3D printer designed for small labs or chair side application. By adopting the latest technologies such as monochrome displays the Galaxy 5 is an extremely fast, accurate and remarkably compact 3d printer.
With electronic control of the resin temperature and print volume itself, the Galaxy 5 is able to achieve levels of reliability and performance never before seen in an entry-level professional printer such as this one.
With Galaxy 5 from installation to first printing is a matter of minutes in fact the only calibration to be done is that of the printing plate, and it is an operation of a few seconds to be done only occasionally or at FEP change.
Active heat management. This green approach allows you to use all the heat produced by the LEDs to heat the resin and keep temperatures at the correct level. Because stable temperature means accurate prints.
Galaxy 5 also offers dynamic printing profiles. This technology introduced by 3D Business in 2015 and greatly developed over the years allows each individual layer to be printed under the optimal conditions. Thanks to special algorithms developed by 3D Business, each printing parameter is automatically optimized layer by layer in order to always achieve the best ratio of speed, accuracy and reliability.
What is POWER SLAB?
Il power slab is a technology developed by 3D Business engineers which allows particular LEDs to be exploited high temperature to achieve both a very high UV energy density while recovering all the heat produced by the LEDs channeling it to heat resin and print volume (the volume not in all versions). A special duct system and a sophisticated algorithm ensure that all temperatures are always at the levels set for the resin loaded in the printer.
Easy to Connect, Ready to Use
Once connected to the network, either via cable or wi-fi, the printer's working interface can be reached via Web Browser, so from any client that can run one, be it a smartphone a pc or mac. The hardware enables integrated slicing. The strength of the Galaxy family is the ability to perform internal slicing (i.e., turn a 3D file into a printing process ) at the machine with dedicated hardware that is fully compatible with all operating systems. The Galaxy 5's internal operating system interface will be feature-rich for all types of needs, providing support areas with an up-to-date online "Help Point" and a revamped area dedicated to resin-by-resin print profile entry.
Carbonaut, what it is and why
Carbonaut is a carbon-added technopolymer specially developed by 3D Business. It is characterized by consistent impact resistance, high vibration dissipation capacity and high structural rigidity. It has a pleasant textural feel to the touch assisted by a fantastic aesthetic performance.
Its extremely high mechanical properties combined with the unparalleled design freedom of additive manufacturing enable innovative, higher-performance and more aesthetically pleasing technical solutions. Galaxy 5 is the world's first 3D printer totally free of milled aluminum or steel parts. In fact, all mechanical parts are made using the carbonaut additive manufacturing technique.
NB: HIWIN linear guides are made of ground steel
What are dynamic profiles?
Dynamic Profiles are special algorithms designed by 3D Business engineers to optimize printing based on each each each type of resin used in LCD LED printing. They are a peculiar exclusive to Galaxy series printers and have the potential to literally revolutionize the quality of your work and make parts printable that otherwise cannot be made with classic profiles.
What do you expect from your 3D printer?
Galaxy 5 gives you the most.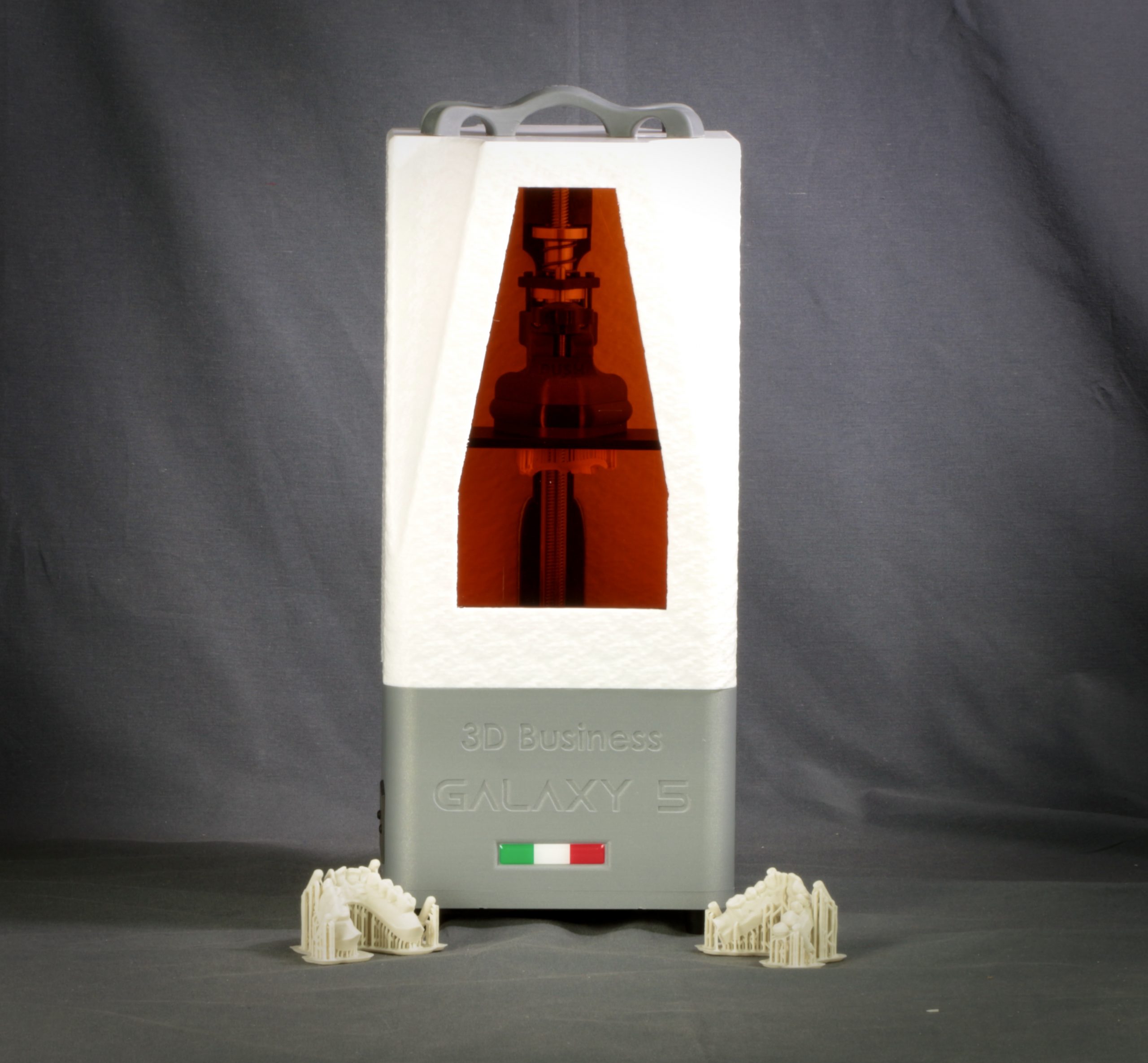 Caratteristica
Valore
Note
Tecnologia Stampante
LED-LCD
MSLA
Dimensione LCD
5,5
pollici
Risoluzione LCD
1440x2560
2K RGB
Volume di stampa
121x68x160
mm
Dimesione PIXEL
47x47 um
Controlli temperatura
Resina e volume di stampa
a temperatura controllata
Azionamento
Microstepper accuratezza 1,2um
Metodo di distacco
FEP
da 50 a 200micron
Asse Z
Guida linear HIWIN
Profili di stampa
Dinamici
Fonte UV
LED power slab
80 Watt
Lunghezza d'onda
405nm
Opz. 385nm
Connessioni
Stampante collegata in rete
anche tramite cloud
Metodo di slicing
Integrato nella stamapnte
Memoria interna
32GB (Opz. fino 512GB)
Resine
biocompatibili
compatibile con tutte quelle a 405nm
Processo parametrato con resine
Keystone
Software
Spreent 3D exocad integrated
Note
Struttura interamente realizzata da
stampanti 3D in materiale ecologico
Sia meccanica che la scocca
Dimensioni e pesi Stampante
20x20x45cm
5,5Kg
Dimensioni e pesi imballo
30x30x50cm
8Kg
Velocità di stampa
da 20 a 50mm in altezza all'ora
dipende dalla resina e dalla qualità desiderata
Finalize your prints with the next-generation UV booth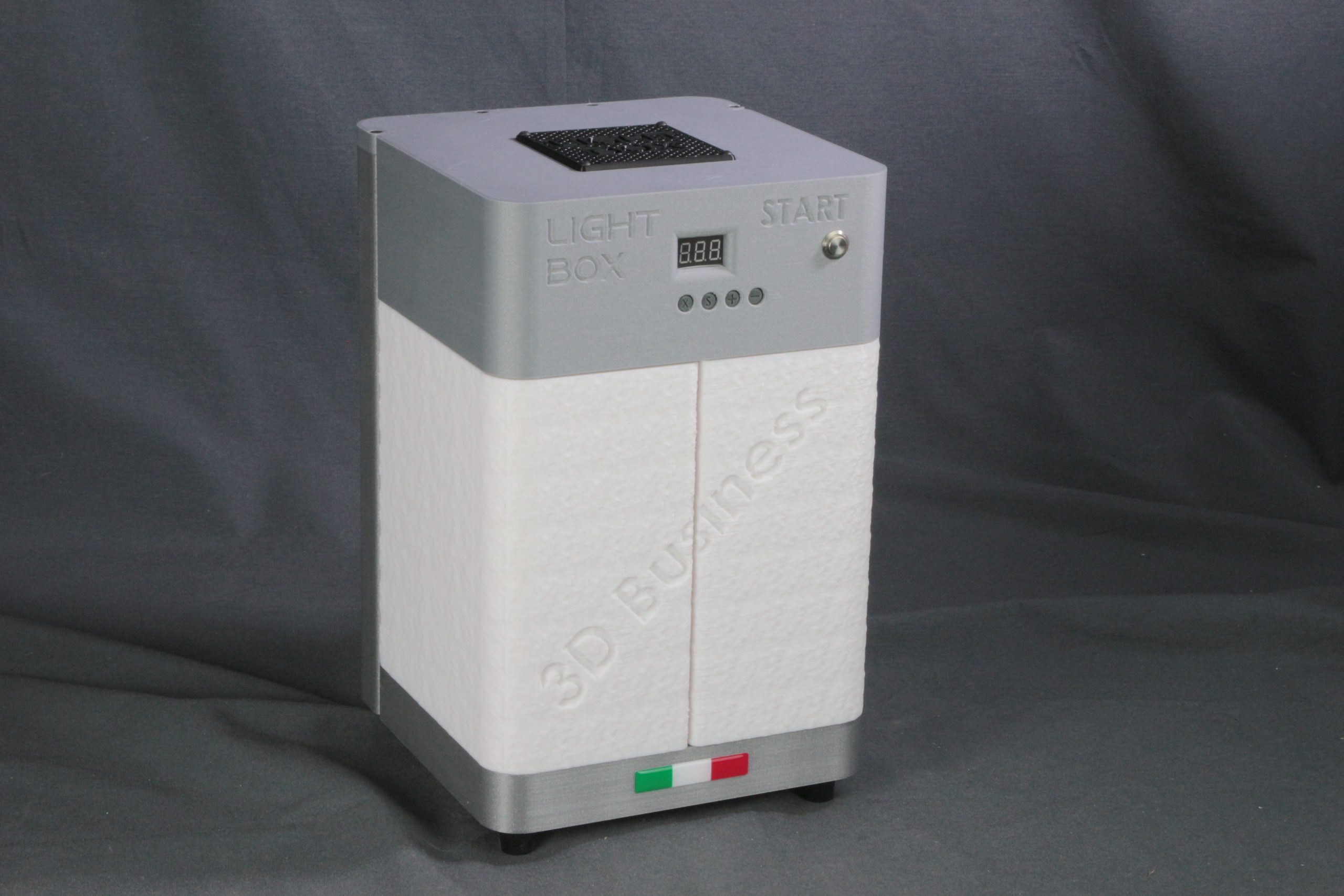 Built by other 3D printers
3D Business machines are born out of continuous cutting-edge research and technique with an innovative concept, contributing to a significant reduction in environmental impact. Entirely built from other 3D printers with specially developed, fully biodegradable and UV-resistant materials, the 3D Business range ensures low energy consumption and relevant thermal and acoustic insulation.
This pioneering choice has led to the realization of an efficient product that is highly optimized in terms of reliability, compactness, and quietness-with a durable and lightweight structure turns out to be impact-proof.

Data in hand:

Innovation in 3D Business production processes has driven a one-tenth reduction in CO2 emissions compared to the production of standard commercial 3D printers, for an increasingly sustainable future.
Looking to the future, 3D Business.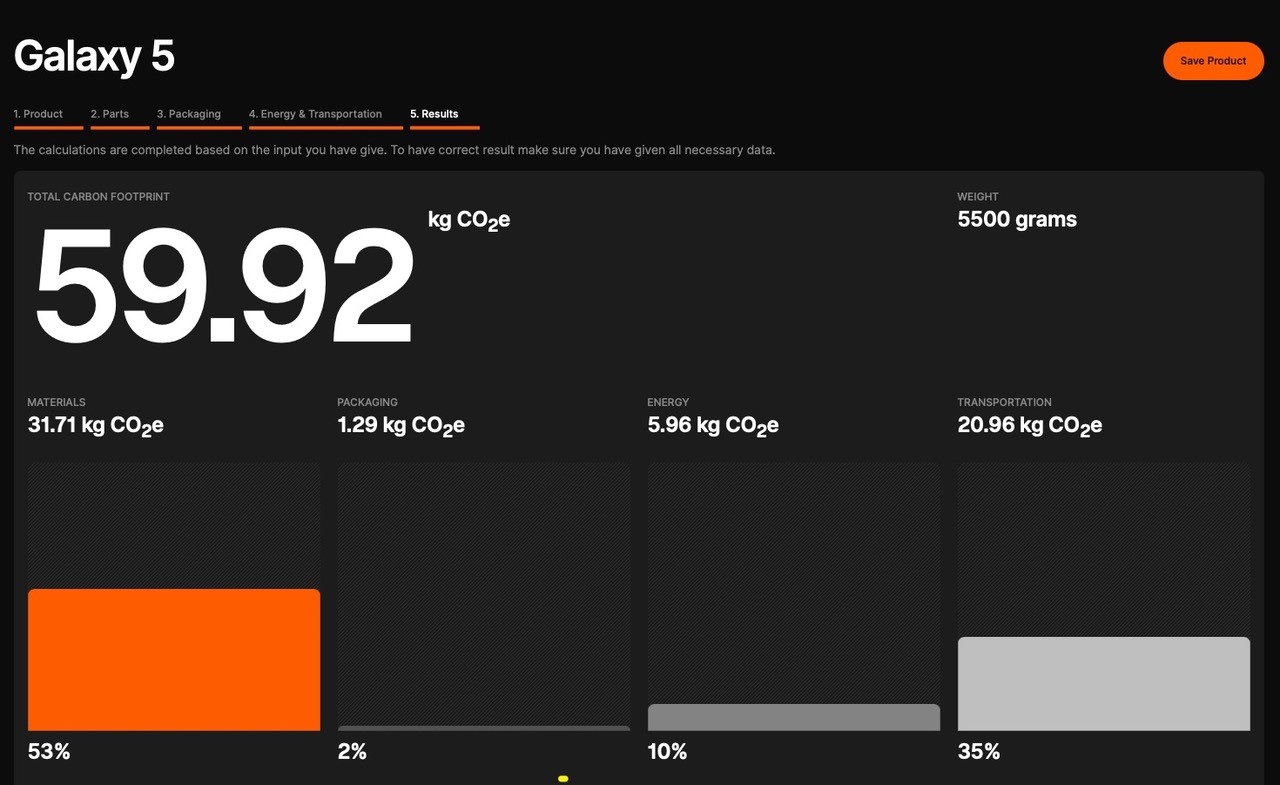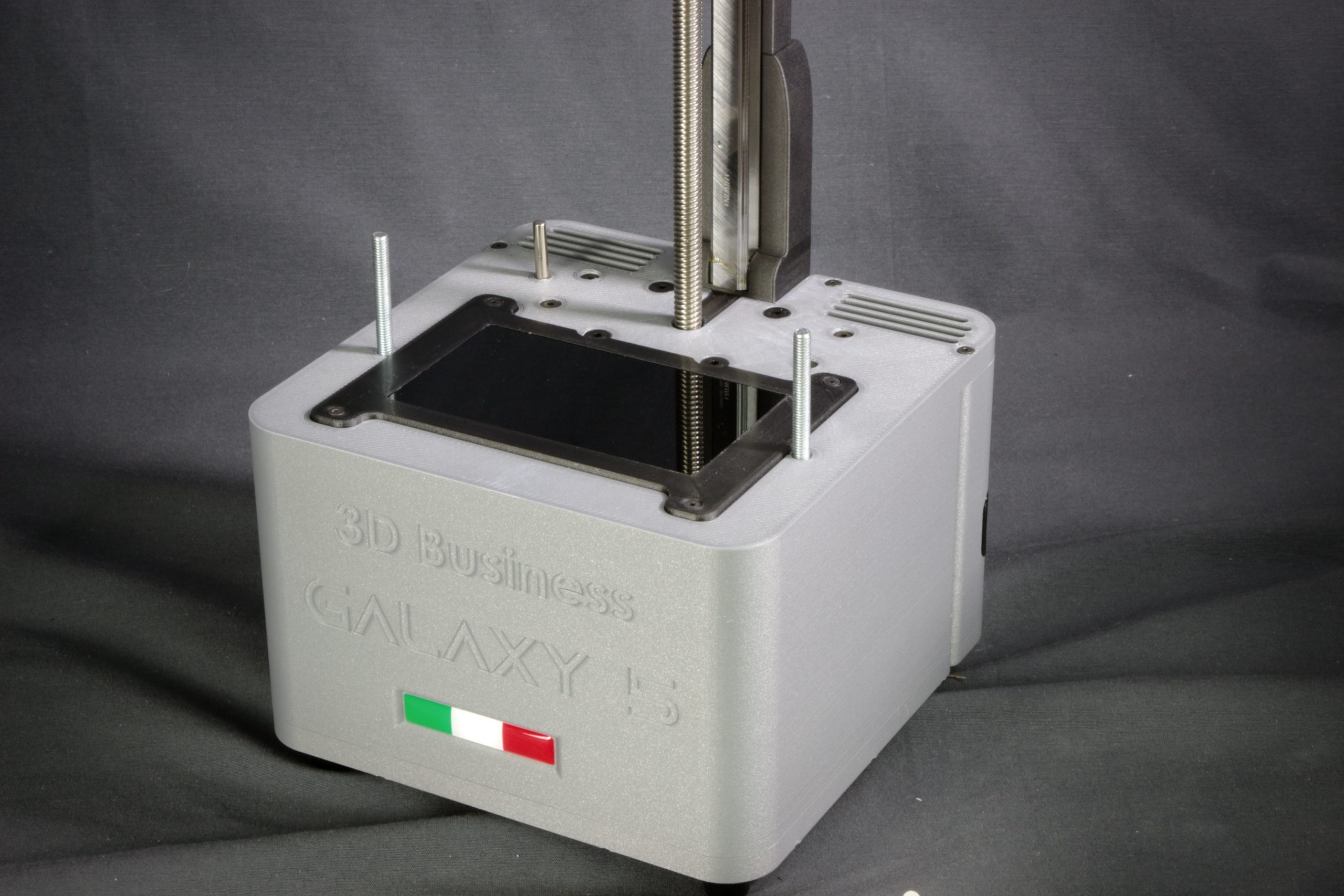 User-replaceable printing LCD with Carbonaut frame.
Ventilation grilles for heating the print volume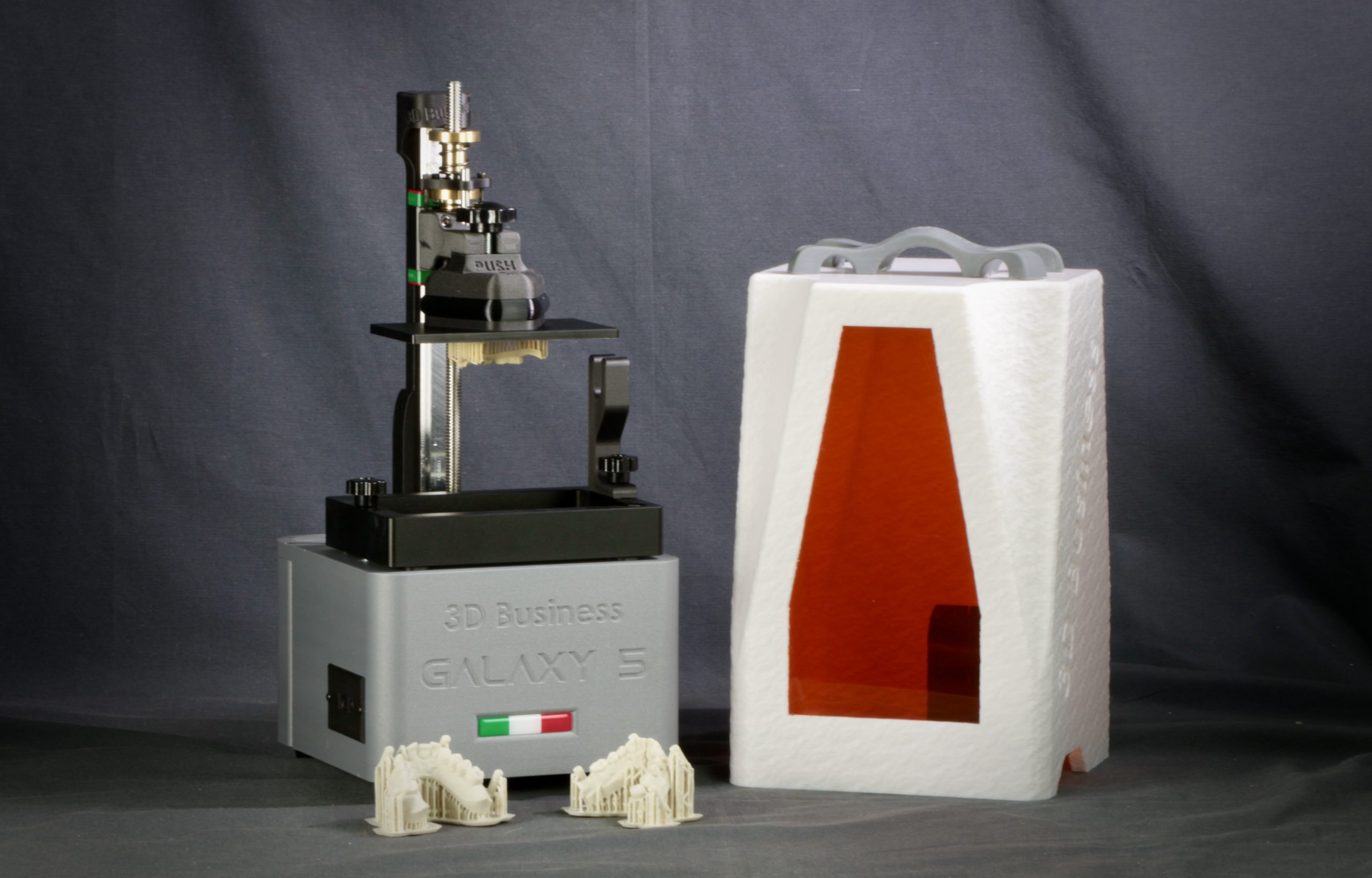 Cover made of impact-resistant material with low thermal transmittance to maximize efficiency.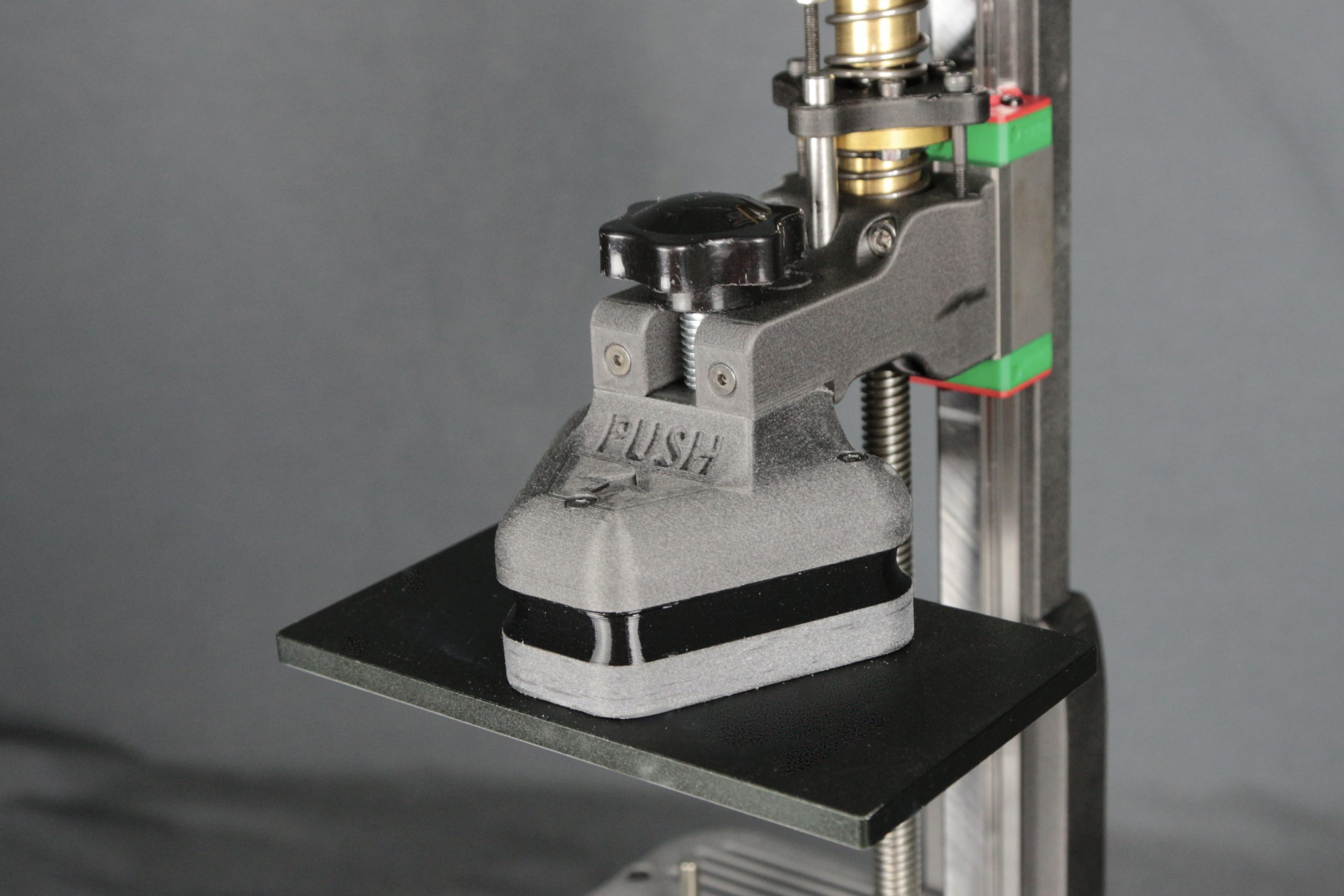 Self-calibrating printing plate with thickness compensation system
High resolution is nothing without control!
Actual images of the printer as it builds a 1mm diameter cylinder.
That's why Business 3D printers give smoother and more accurate surfaces than others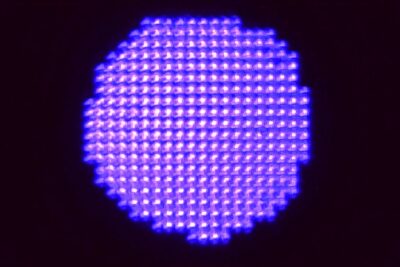 Normal use of printing LCD pixels.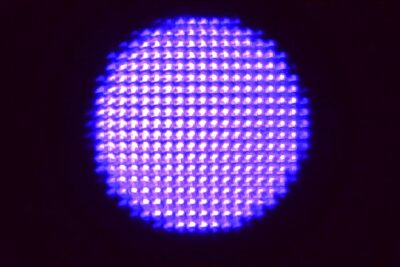 Using Pixels with Dynamic Profiles exclusive 3D Business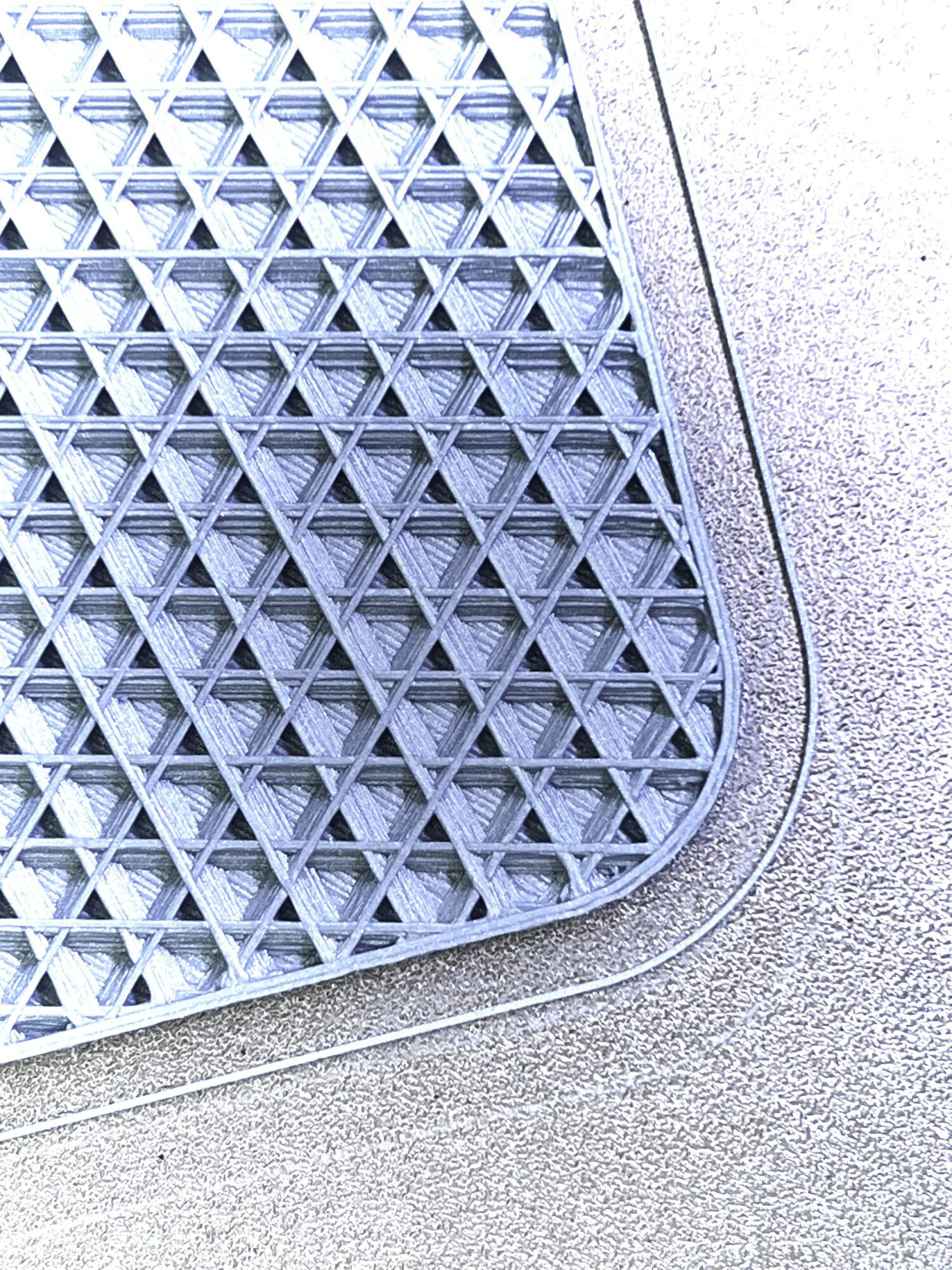 The innovative 3D Business thermal insulation system
The efficient thermal insulation, dynamic feature 3D Business.
Produced directly by 3D printing using the best raw materials and new technologies conceived by our engineering team, Business 3D Printers have remarkably low thermal conductivity. By ensuring high thermal and acoustic insulation, energy consumption is lowered.

Technology in detail.
3D Business experience guided the company to the conception of a system based on a closed-cell honeycomb structure, which forms the bones and skin of the walls of printers and curing booths.
The wall structure consists of a honeycomb arrangement of air cells. The rhomboidal cell structure is not only the secret to perfect thermal and acoustic insulation, but also ensures its incredible mechanical strength as well as lightness and structural rigidity.
A special feature of this material is also its total imperviousness to UV rays, a fundamental characteristic for machinery working with UV resins.
The material that makes it all possible.
The material that makes up more than 80 percent of our machines is based on polylactic acid which is produced from renewable raw materials, essentially corn "digested" by natural enzymes. At the end of their lives, all 3D Business products are compostable.
All Innovation, 3D Business.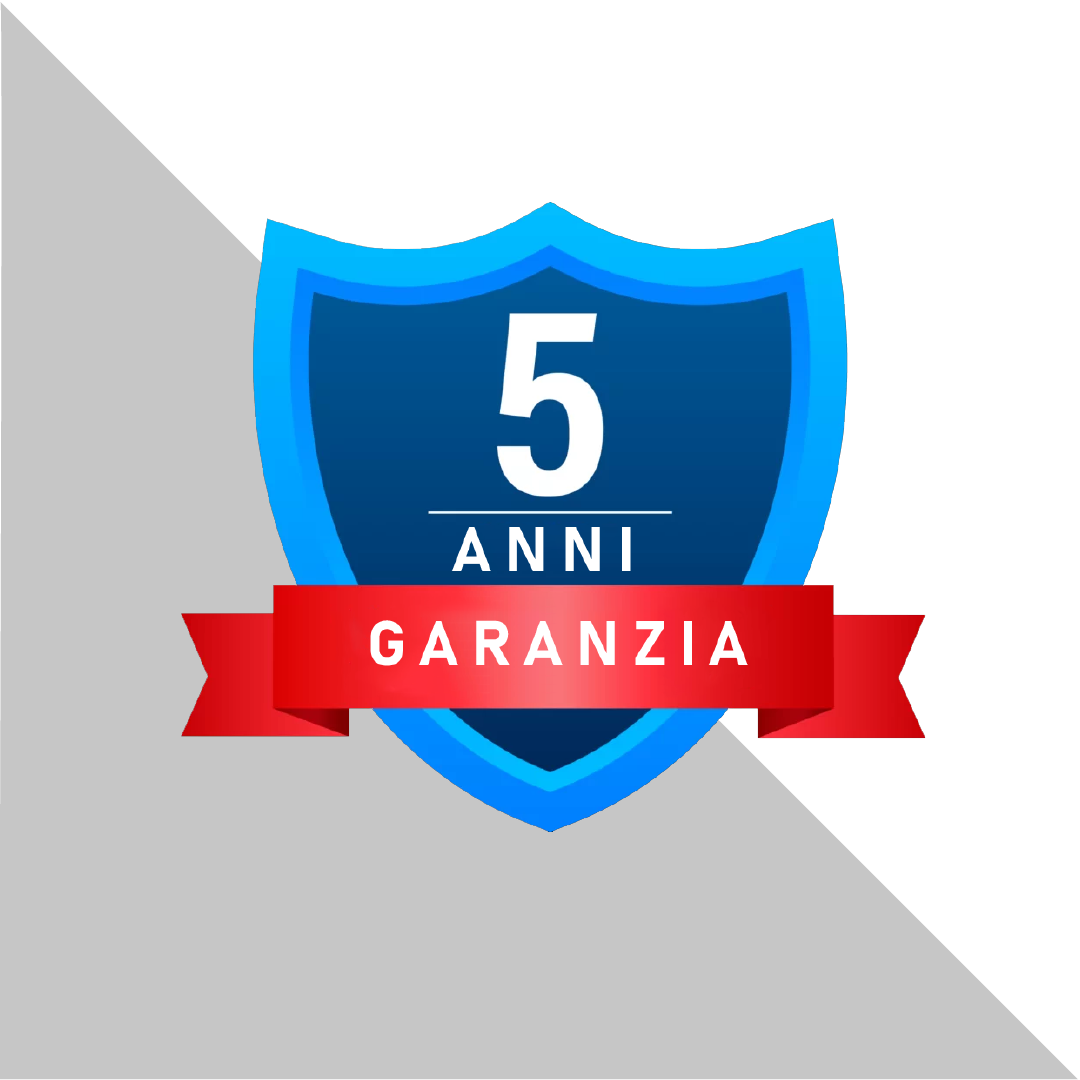 Warranty up to 5 years
The only Guarantee that really lasts.
3D Business is proud to announce its extended warranty of up to 5 years on all of its Galaxy range 3D printers.
The attention to detail and quality that has always guided 3D Business has enabled it to present the only extended warranty of up to 5 years in the field of additive manufacturing.


How to request service on products and parts under warranty?

Download and submit the M.R.A Form, or follow the instructions here.
Extended Warranty every 12 months automatically applied at annual service plan renewal.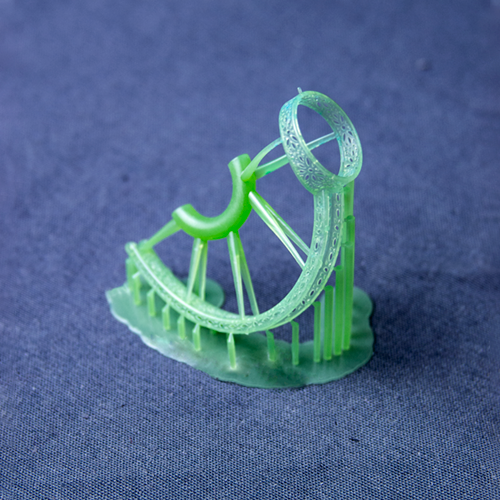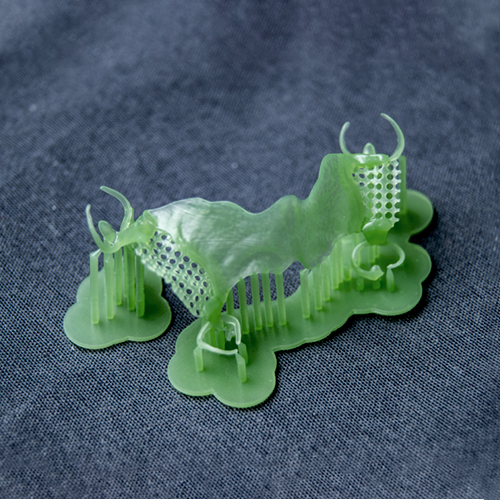 Skeletonized castable resin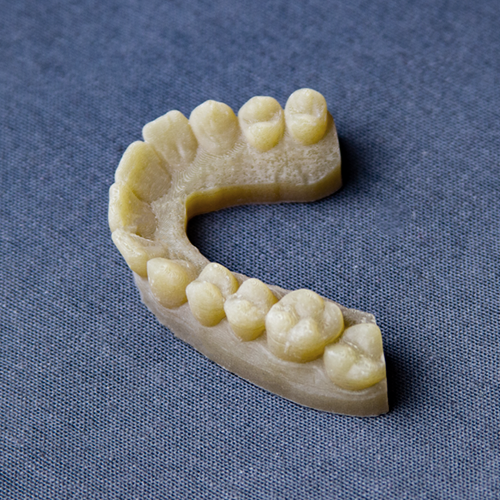 Model for thermoforming resin fast
Detail of the watermark. The base of the tower is only 2cm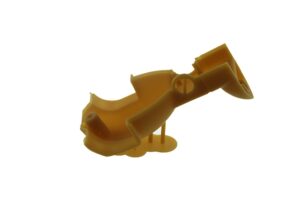 Mechanical parts made of ceramic resin
Jewelry elements made of meltable resin
Printer: Galaxy 5 PLUS
Resin: 3D Business CR3A
Printer: Galaxy 5
Resin: 3D Business X10
Printer: Galaxy 6
Resin: 3D Business X10+HARD
Printer: Galaxy 5
Resin: 3D Business CR3A
Jewelry elements made of gum resin
Printer: Galaxy 6
Resin: 3D Business Model HT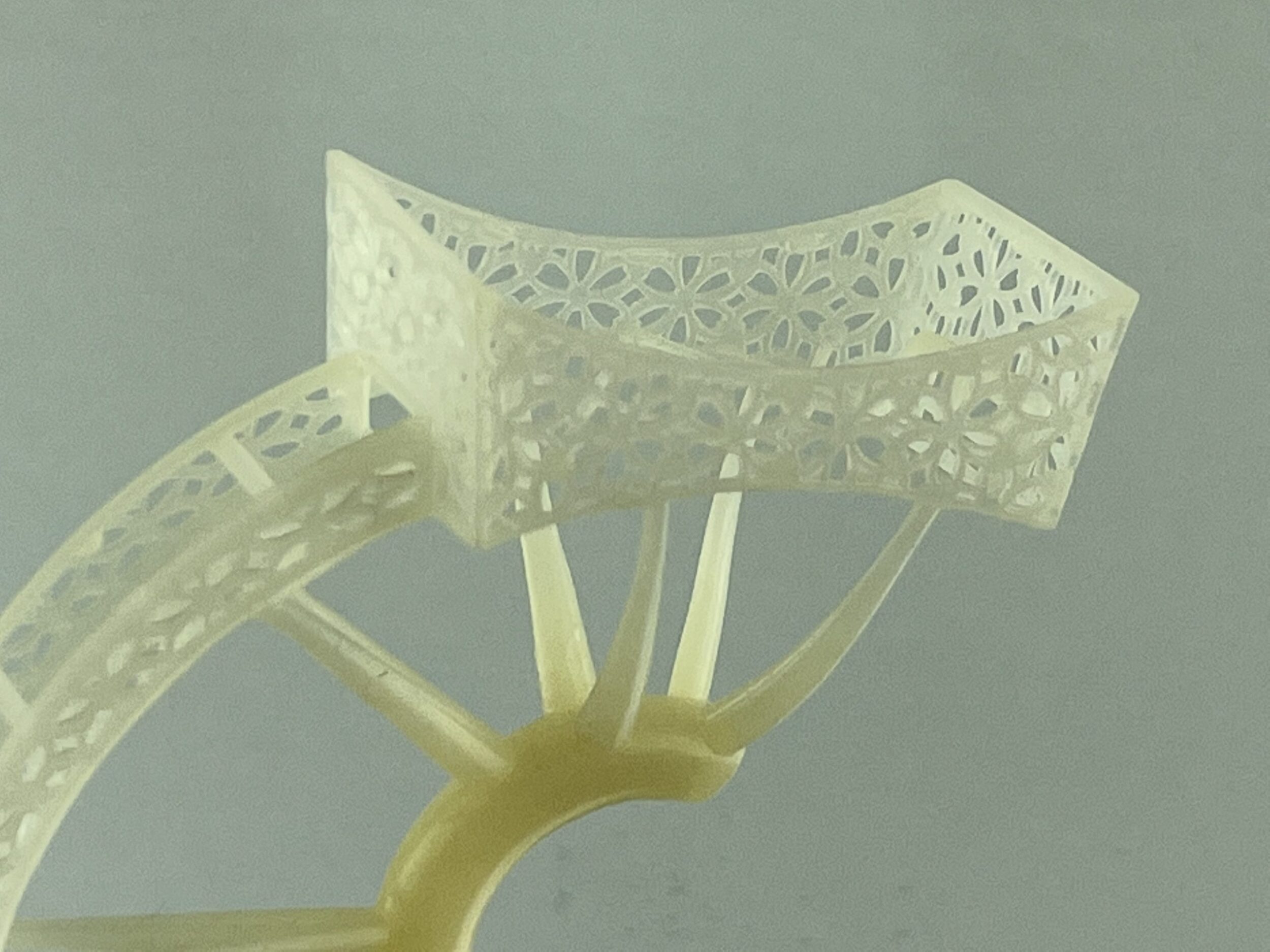 Printer: Galaxy 5
Resin: 3D Business Model HT
Printer: Galaxy 5
Resin: 3D Business Mdel HT
Galaxy 6 printer
Resin: 3D Business Water beige
Galaxy 6 PLUS Printer
Resin: Mack4D model
Galaxy 9 PLUS Printer
Resin: Dentona model
Galaxy 10 printer
Resin: 3D Business Water white
Printer: Galaxy 6 PLUS
Resin: 3D Business Ceramic
Printer: Galaxy 6
Resin: 3D Business Ceramic
Printer: Galaxy 6
Resin: 3D Business Ceramic
Printer: Galaxy 5
Resin: Chromable
In-the-ear and behind-the-ear customized hearing aids.
They are made of soft, hypoallergenic resins that are extremely comfortable to wear