Do you use different resins?
Over time, do you notice that the resin dries up and changes its consistency? Don't know where to leave the resin tub you just replaced?
3D Business thinks of you. Thus was born the Vat Rest range, the 3D Business containers you can no longer do without. Designed specifically for your Galaxy printer resin tanks, you can ensure proper storage, ensuring the best print quality.
Vat Rest 3 is compatible with the resin tanks of Galaxy 9 and Galaxy 10, the wide-format Business 3D printers.
Why Vat Rest ?
In order to achieve high-quality prints, special attention must be paid to how the resin is stored. It should be stored in a place sheltered from light sources, cool and dry.
Resin is in fact composed of UV-sensitive polymers, so it is important to expose it to light, even artificial light, as briefly as possible to prevent it from hardening even partially.
Even a slight thickening of the resin, given by improper storage, will impair the good quality of the prints, thus compromising your final product and wasting your time and money.
With Vat Rest 3, you can finally preserve the quality of your resin at all times, zeroing out your waste.
The drawers
New Vat Rest, for an increasingly immediate workflow.
Inside the box you will find the right drawers to safely store your printing tools. You no longer have to worry about looking for your tools; from the spatula to the screwdriver, they will be conveniently stored neatly inside the drawers provided.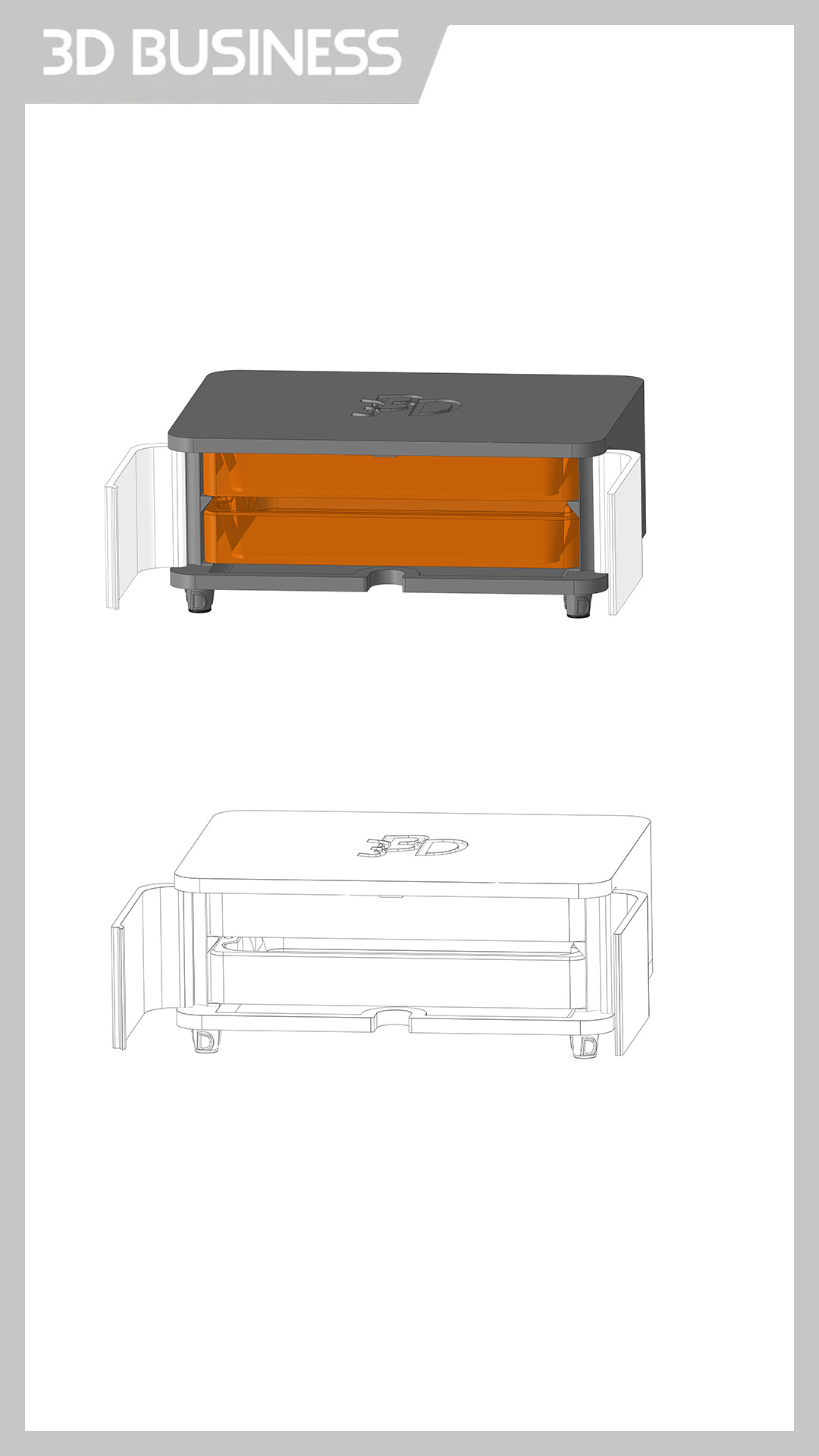 Comfort for every reality.
The structure of Vat Rest 3 is specially designed to be compatible with the UV 3D Business Light Box 2, making it stackable for a compact design and perfect optimal arrangement of the complete 3D work system.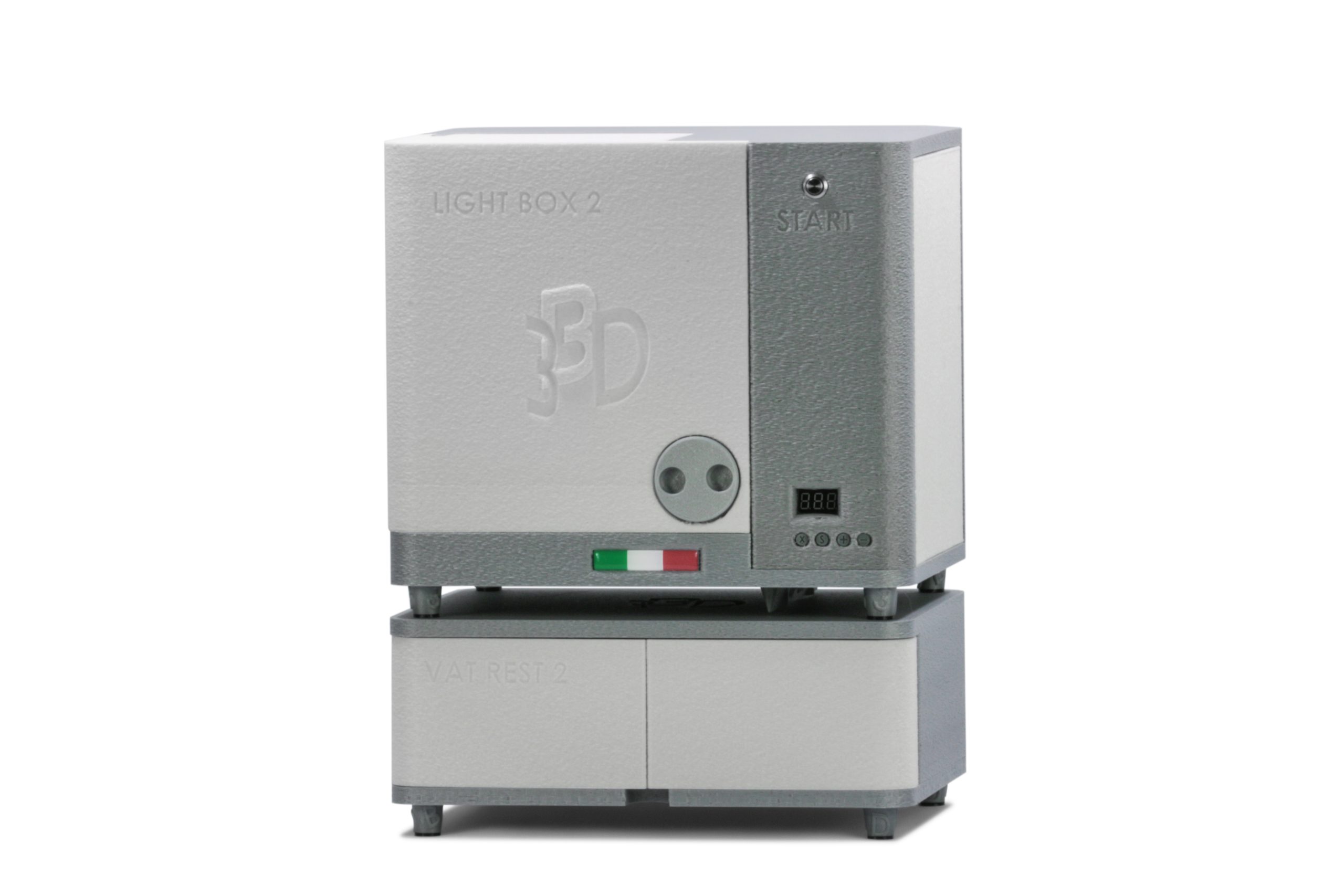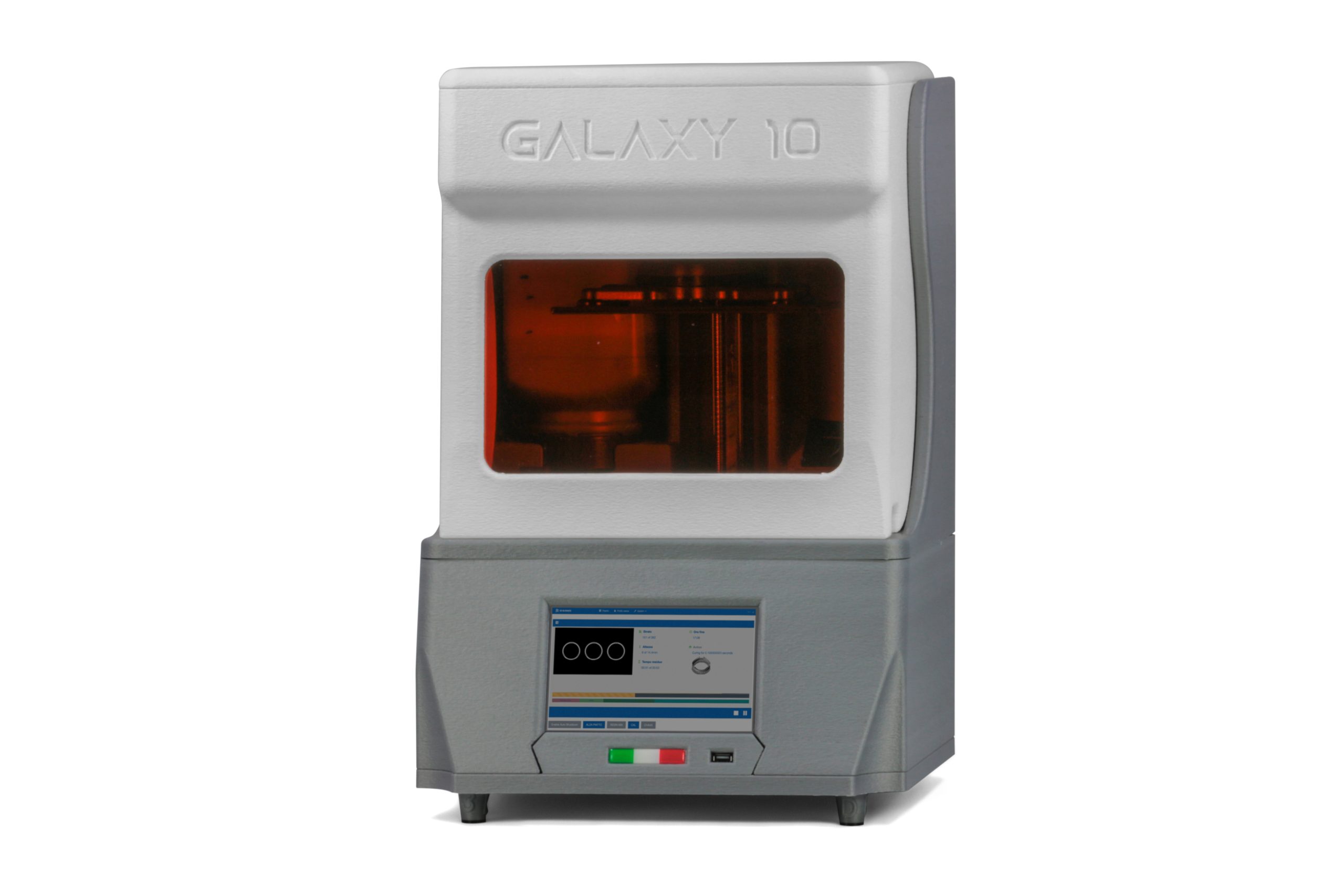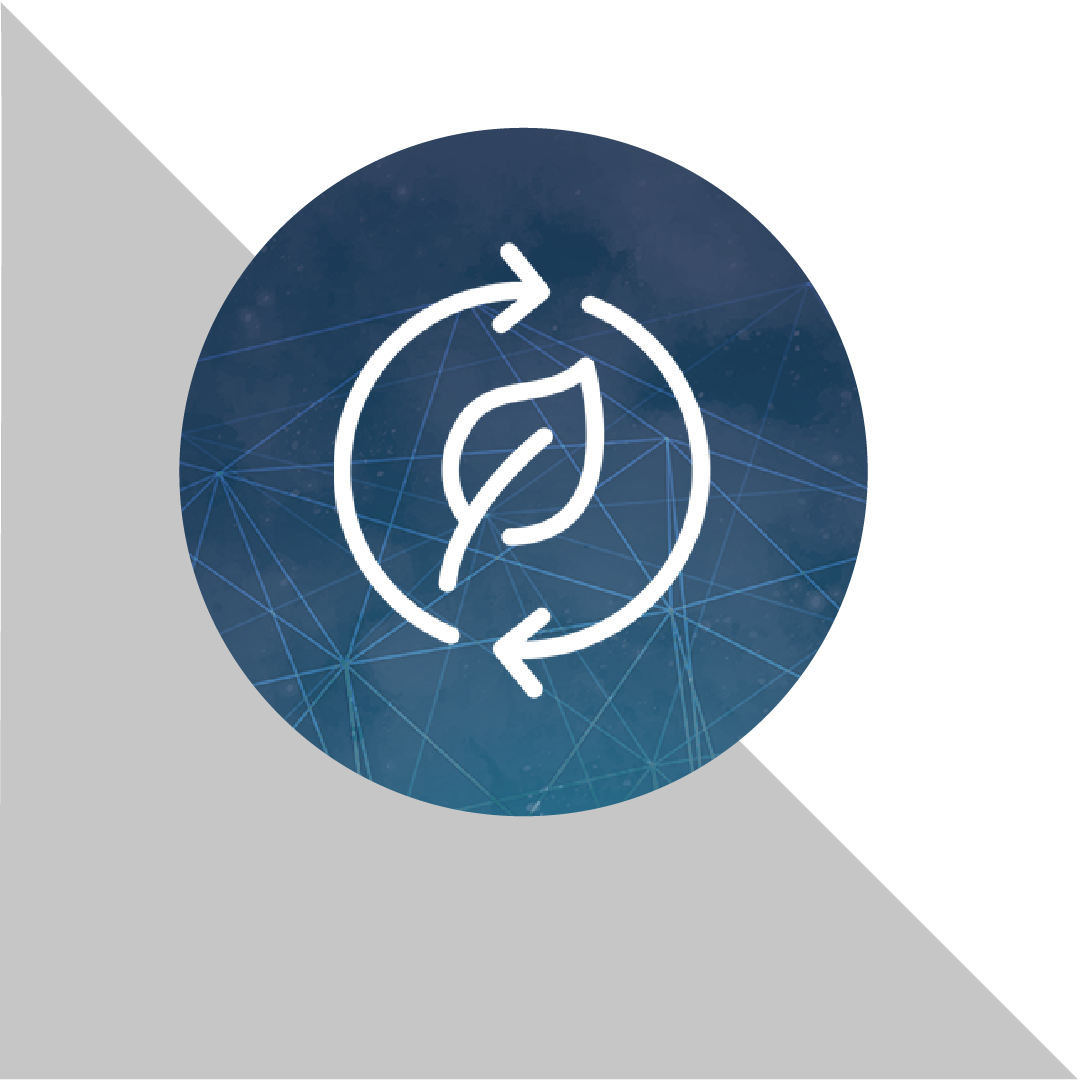 Data in hand.
Innovation in 3D Business production processes has driven a one-tenth reduction in CO2 emissions compared to the production of standard commercial 3D printers, for an increasingly sustainable future.
Looking to the future, 3D Business. Read more.
Built from other printers.
3D Business machines are born out of continuous cutting-edge research and technique with an innovative concept, contributing to a significant reduction in environmental impact. Entirely built from other 3D printers with specially developed, fully biodegradable and UV-resistant materials, the 3D Business range ensures low energy consumption and relevant thermal and acoustic insulation. This pioneering choice led to the realization of an efficient and highly optimized product in terms of reliability, compactness, and quietness. In addition, the durable and lightweight structure results in being impact-proof.