Light Box – The UV booth that wasn't there
Watchword Simplicity, activates with a single click
The Light Box is an innovative, high-performance, user-friendly post-polymerization booth.
Thanks to its powerful UV light source with 3D Business Power Slab technology, Light Box can post-process a 3D print in just a few minutes. It is super easy to use because once you set the time toa preferred value, all you have to do is press the START button and you're done. The preferred value will be retained in memory for all subsequent post treatments.
Thanks to concentrated light technology, the booth will not emit UV light into the environment even when activated with the wide doors open because all UV rays will only go to the bottom of the booth.
Thanks to the effective Power Slab technology, all heat generated by the LEDs will be channeled into the curing chamber, allowing the model to be cured to the optimum temperature of up to 60°C
Thanks to the modular hook on the back wall of the UV Light Box booth, it is able to directly attach the printing plate of the Galaxy 5 and most common 3D printers on the market.
Power Slab
Thanks to this 3D Business innovation, Light Box can provide 80W of power and recover the heat generated by the LEDs to keep the chamber warm. The whole system is intelligently managed by a regulated fan.
Concentrated light
A powerful concentrated beam of light, with a dispersion angle close to zero, invests the objects to be treated with a very high intensity. This allows the photons, and the energy they carry, to penetrate deep into the object, ensuring fast and deep curing.
Actual photographs of the concentrated curing zone. As can be seen, there are no UV rays outside the treatment area.
Average Post curing time 5 Minutes.
Built by other 3D printers
Light Box was born from 3D Business research as a product at the forefront of technology with an innovative concept. Light Box is entirely built by other 3D printers from specially developed, fully biodegradable materials. This pioneering choice led to the realization of an efficient 3D printer that is highly optimized in terms of reliability, compactness, and quietness. In addition, the durable and lightweight structure results in being impact-proof.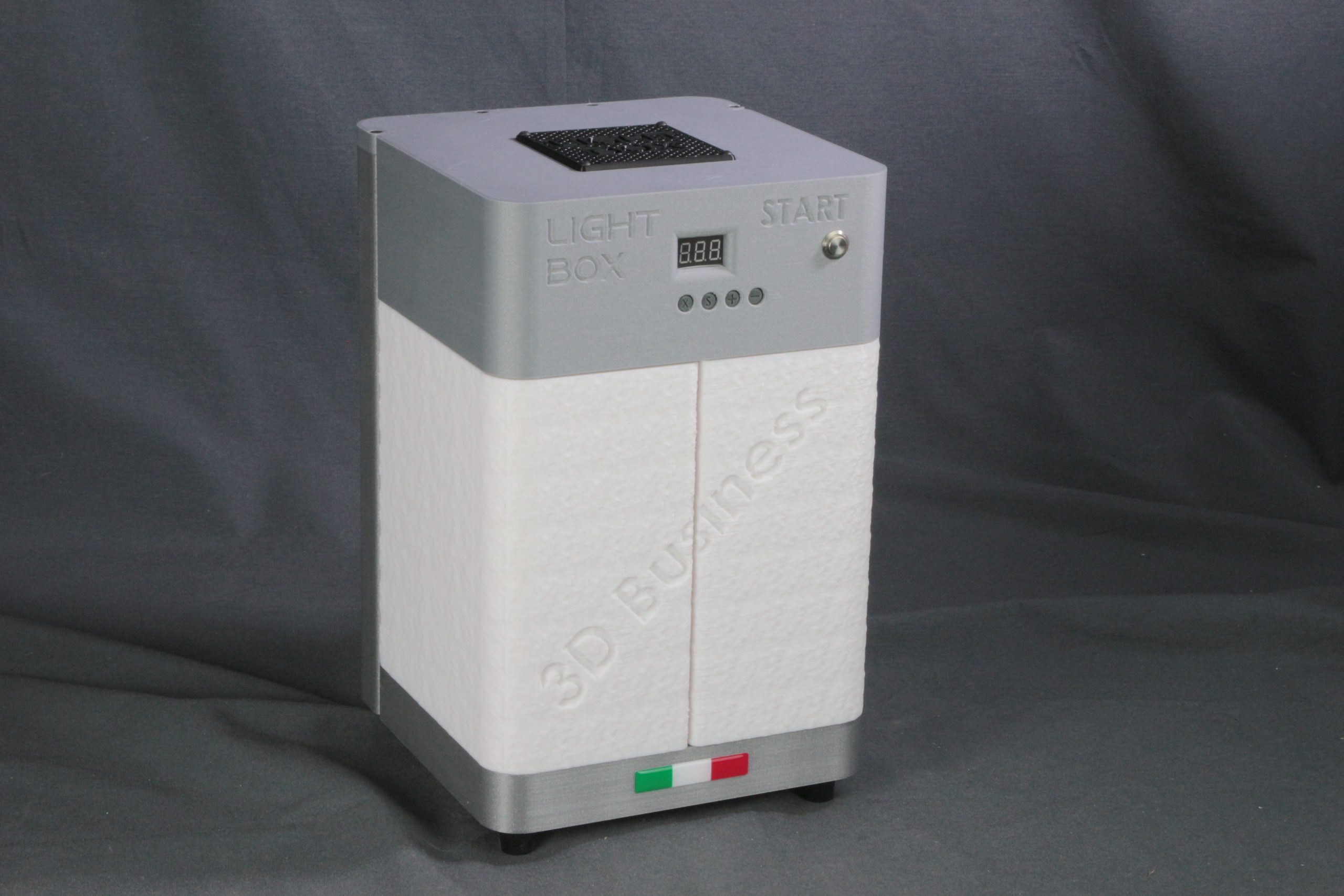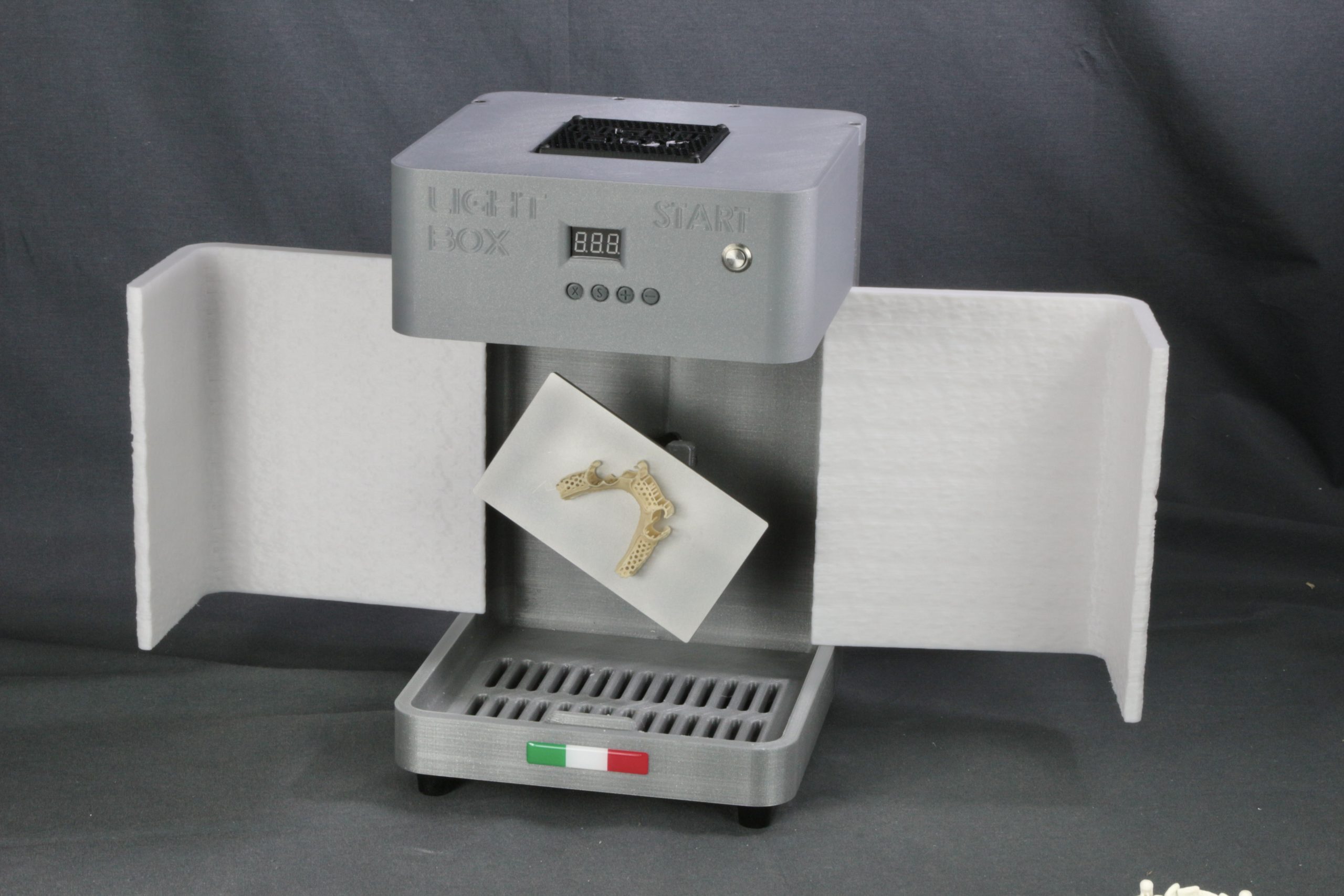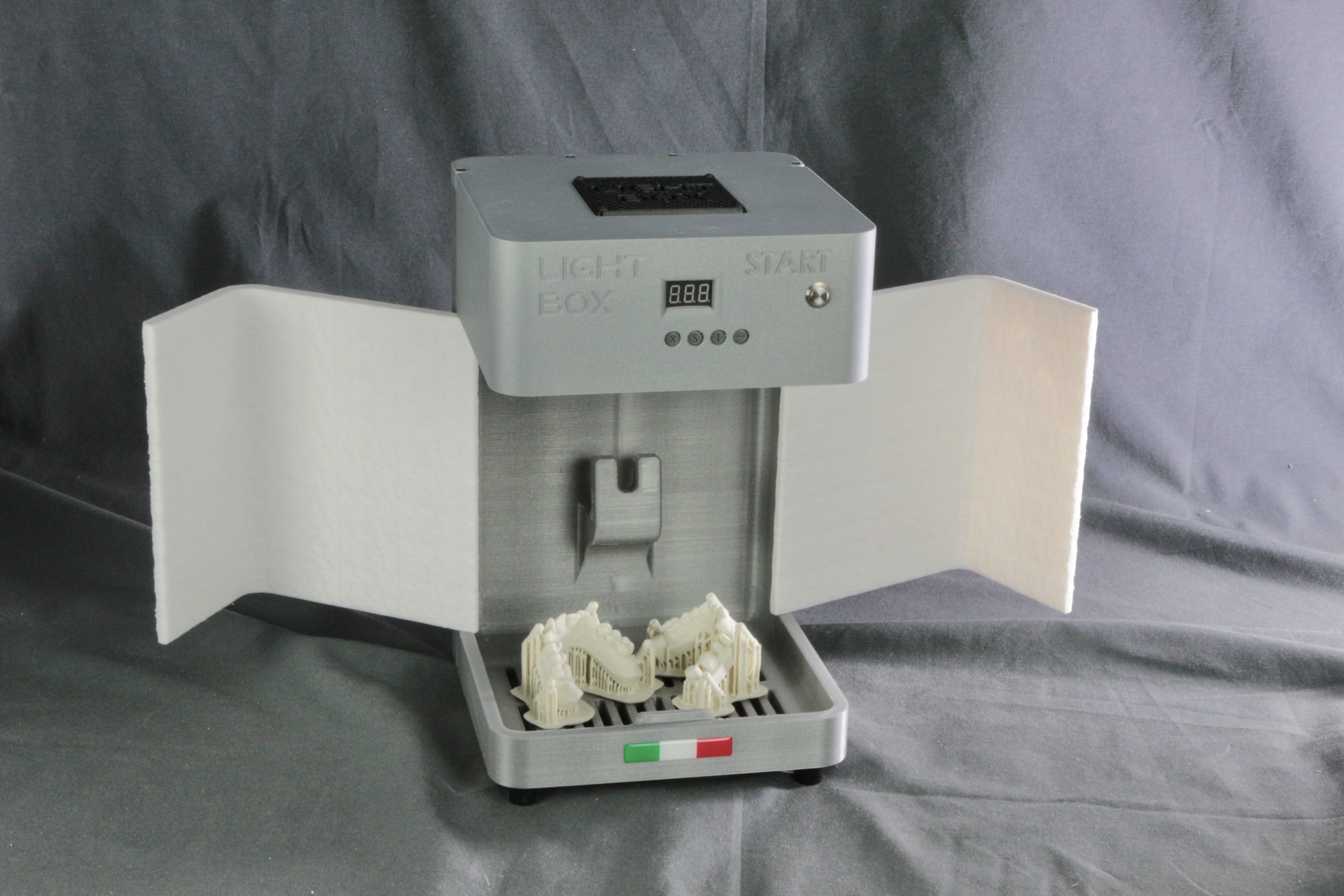 | Caratteristica | Valore | Note |
| --- | --- | --- |
| Tipologia macchina | Cabina UV di Polimerizzazione ad alta efficienza | Funzionamento con un tasto |
| Tipo di Polimerizzazione | Mono banda 405nm | Ad energia concentrata |
| Display | A LED | Timer programmabile 1-999 min |
| Riscaldamento | Passivo fino a 60°C | Alta efficienza energetica grazie al recupero del calore generato dai LED |
| Potenza LED UV | 80W | Con tecnologia Power Slab |
| Raffreddamento | Ventole attive | Ultra silent |
| Struttura | Interamente in materiale reciclabile biodegradabile | Certificazione UV resistente |
| Ingombro esterno | 200x200 h320 mm | |
| Dimensioni e pesi Cabina UV | 20x20x32cm | 2,6Kg |
| Dimensioni e pesi Imballo | 30x30x50cm | 4,5Kg |
| Volume Interno / dimensioni | 7,5 Litri/ 180x180 h210 mm | Elevato rapporto volume di lavoro/ingombro |
Designed to guarantee you the best.
3DBusiness products are designed by Italian engineers and technicians to ensure the best professional printing experience for your business. Service and Support always at the highest level for all products in the 3D Business offering.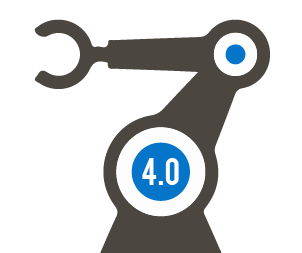 The innovative 3D Business thermal insulation system
The efficient thermal insulation, the dynamic feature 3D Business.
Produced directly by 3D printing using the best raw materials and new technologies conceived by our engineering team, Business 3D Printers have remarkably low thermal conductivity. By ensuring high thermal and acoustic insulation, energy consumption is lowered.

Technology in detail.
3D Business experience guided the company to the conception of an optimized micro closed cell system, which forms the wall structure of the printers and curing booths.
The wall structure consists of a honeycomb arrangement of air cells. The rhomboidal cell structure is not only the secret to perfect thermal and acoustic insulation, but also ensures its incredible lightness and structural rigidity.
A special feature of this material is also its total imperviousness to UV rays, a fundamental characteristic for machinery working with UV resins.
The material I make it all possible
The material that makes up more than 80 percent of our machines is based on polylactic acid which is produced from renewable raw materials, essentially corn "digested" by natural enzymes. At end of life, all 3D Business products are compostable
All Innovation, 3D Business.
Built by other 3D printers
3D Business machines are born out of continuous cutting-edge research and technique with an innovative concept, contributing to a significant reduction in environmental impact. Entirely built from other 3D printers with specially developed, fully biodegradable and UV-resistant materials, the 3D Business range ensures low energy consumption and relevant thermal and acoustic insulation.
This pioneering choice has led to the realization of an efficient product that is highly optimized in terms of reliability, compactness, and quietness-with a durable and lightweight structure turns out to be impact-proof.

Data in hand:

Innovation in 3D Business production processes has driven a one-tenth reduction in CO2 emissions compared to the production of standard commercial 3D printers, for an increasingly sustainable future.
Looking to the future, 3D Business.