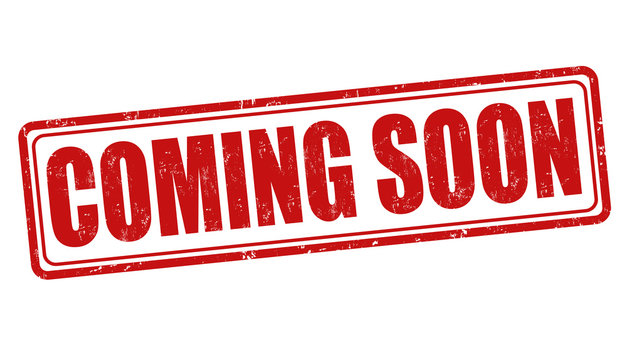 When Ultra Compact rhymes with Ultra Fast.
3D Business Strato is the printer that is big on the inside and small on the outside with a print area of 143 x 89mm. with a footprint of only 22x18cm.
Latest LED-LCD technology, extremely vece accurate and easy to use. Open resin system with parameterized print profiles for 3D Business resin, Keystone and others.
Extremely robust, born to last always with peak performance. Print 2-3 patterns in 10minutes.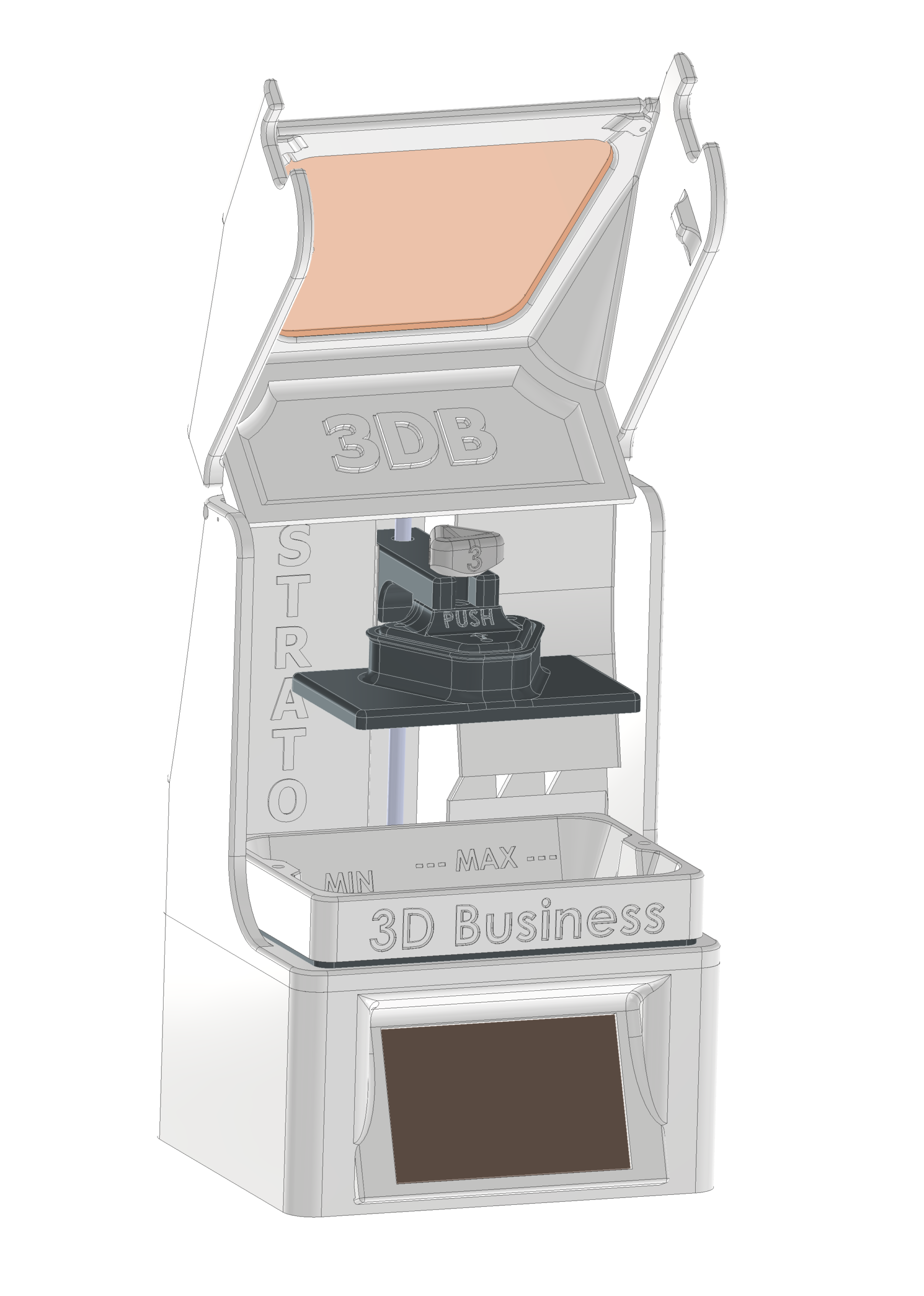 Compact as no other printer
When a feature becomes unique. The size of this 3D printer is absolutely record-breaking.
Ultra-compact size with a concentration of state-of-the-art technology.
Thanks to the latest generation of completely odor-free resins and fantastic quiet operation, allow the minimal size of this jewel to be exploited on the corner of any desk.
A simple heated room is no longer enough
We all know the importance of having the resin warm before starting printing, which is why heated chamber printers make a difference especially with high viscosity resins.
Resins must be heated before printing begins, but what happens after that? With the latest generation of high-speed machines, the resin easily overheats going well above 60-70°C. This overheating is absolutely deleterious to print quality. That's why 3D Business engineers came up with a system that acts directly on the resin and not on the air surrounding it.
It's all automated, at the beginning of the print the resin is heated and in later stages it is cooled to keep it in the correct range at all times.
UltraFEP as standard
Strato is the first 3D printer to mount the UltraFEP system as standard.
Thanks to this technology, this 3D printer is able to reach the incredible printing speed of 10cm in height per hour.
With a productivity of 10 min for 2 models or 1 h for 10 aligners.
Designed to last
Every single component of 3D Business Strato is designed to last a really long time. We accept nothing less than the best on the market.
All mechanical parts are extremely robust, designed to last a lifetime. Thanks to the unique manufacturing technology adopted by 3D Business, it is possible to make special ventilation ducts that, on the one hand, allow for a very efficient and, on the other hand, very quiet system as well as, thanks to the adoption of special fans made to our specifications, guarantee 80,000 hours of operation, i.e., more than 9 years always on full blast!!!
Climatized Resin
The importance of a print chamber heating system is now well known, these systems allow for more accurate prints and greater reliability especially in the winter months.
3D Business engineers with Strato took such a clear step forward that it proved to be a game changer. High-speed prints generate so much heat that they overheat the resin, generating major fractures and deformations of the printed object, as well as completely failed prints. The new system acts both on the temperature of the printing chamber and on the resin itself, both in heating (first part of printing) and in cooling ( during printing) thus keeping resin and printing chamber at the ideal temperature at all times, which is why we speak of climate control no longer just heating. The whole process is done fully automatically.
This important innovation ensures increasingly accurate and stable prints over time.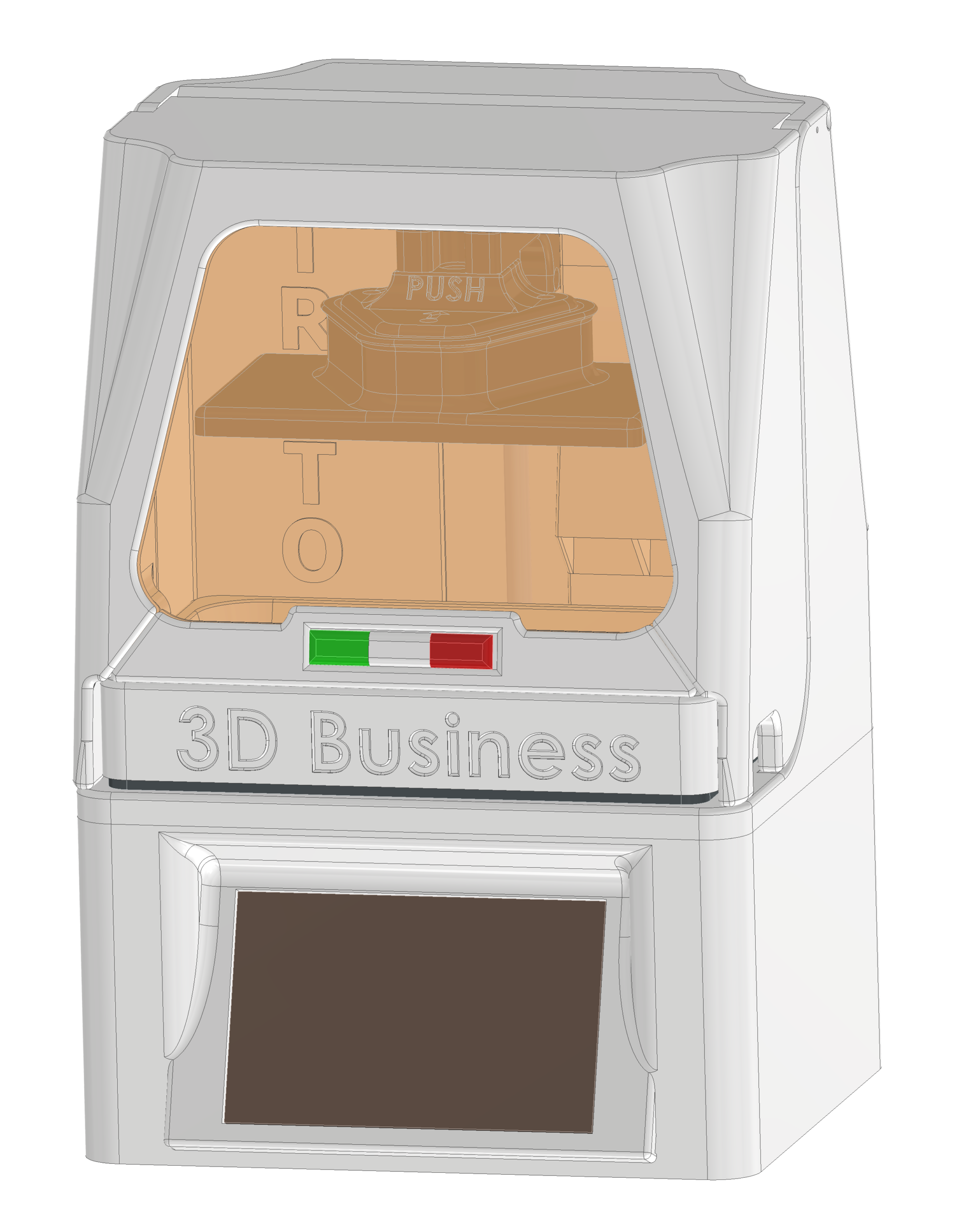 Caratteristica
Valore
Note
Tecnologia Stampante
LED-LCD
MSLA
Dimensione LCD
6,66 pollici 4K
monocromatico
Risoluzione LCD
4098x2560 4K MONO
A celle aperte
Volume di stampa
143x89 H110 mm
Dimesione PIXEL
35 um
Controlli temperatura
Resina e volume di stampa a
temperatura controllata
controllo attivo con raffreddamento/riscaldamento resina
Azionamento
Microstepper accuratezza 1,2um
Metodo di distacco
ULTRA FEP
Asse Z
Guida linear HIWIN
Fonte UV
LED MONO Ultra High Power
Doppia lente di correzione parallela
Lunghezza d'onda
405nm
Intefaccia
Display touch 5"
Resine
biocompatibili
Processo parametrato con resine
Keystone
sistema aperto compatibile con tutte le resine a 405nm
Software
ChiTuBOX
Note
Piatto di stampa autocalibrante
Dimensioni e pesi Stampante
22x18,5x33cm
4,5Kg
Dimensioni e pesi Imballo
38,5x28,5x25
7Kg
Velocità di stampa in
mm/h in Z
100
con layer
80 um resina
standard da modello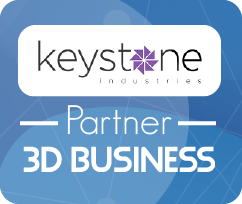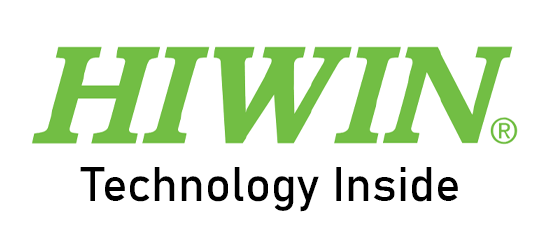 Built by other 3D printers
3D Business machines are born out of continuous cutting-edge research and technique with an innovative concept, contributing to a significant reduction in environmental impact. Entirely built from other 3D printers with specially developed, fully biodegradable and UV-resistant materials, the 3D Business range ensures low energy consumption and relevant thermal and acoustic insulation.
This pioneering choice has led to the realization of an efficient product that is highly optimized in terms of reliability, compactness, and quietness-with a durable and lightweight structure turns out to be impact-proof.

Data in hand:

Innovation in 3D Business production processes has driven a one-tenth reduction in CO2 emissions compared to the production of standard commercial 3D printers, for an increasingly sustainable future.
Looking to the future, 3D Business.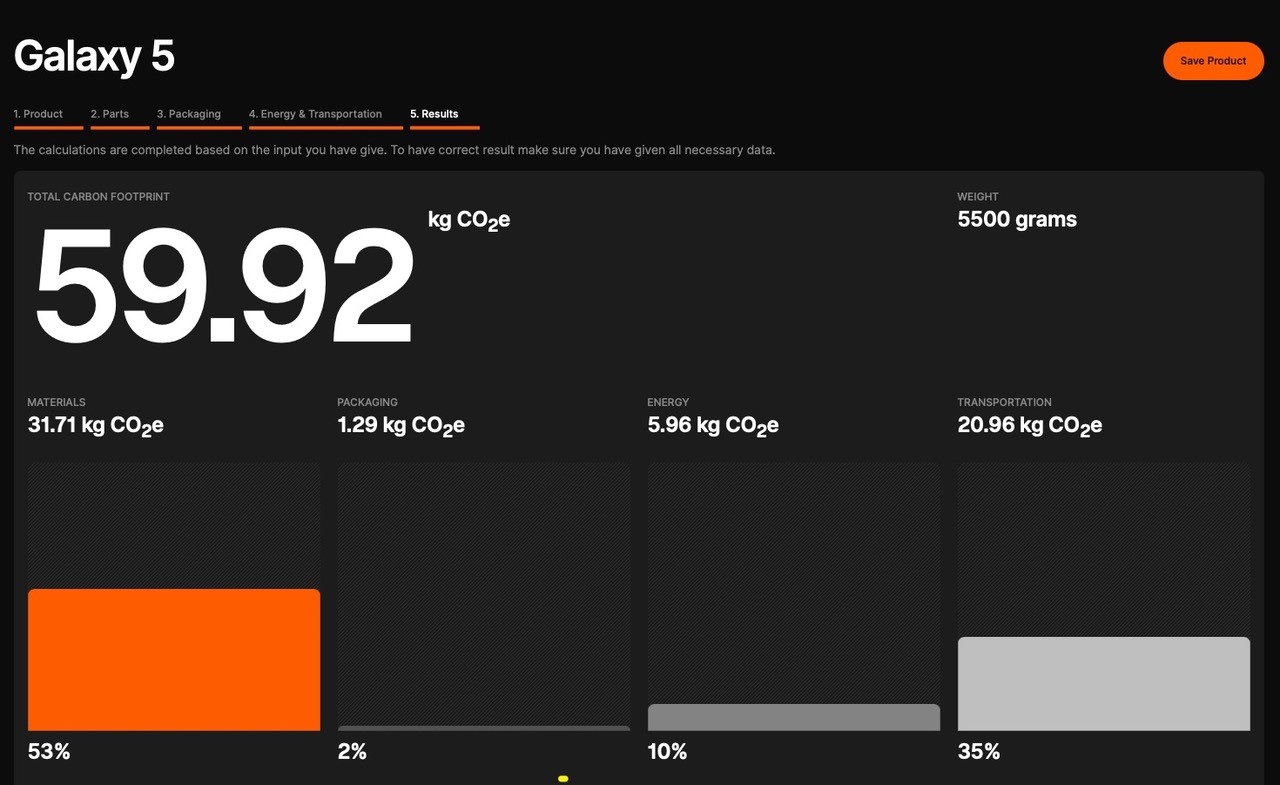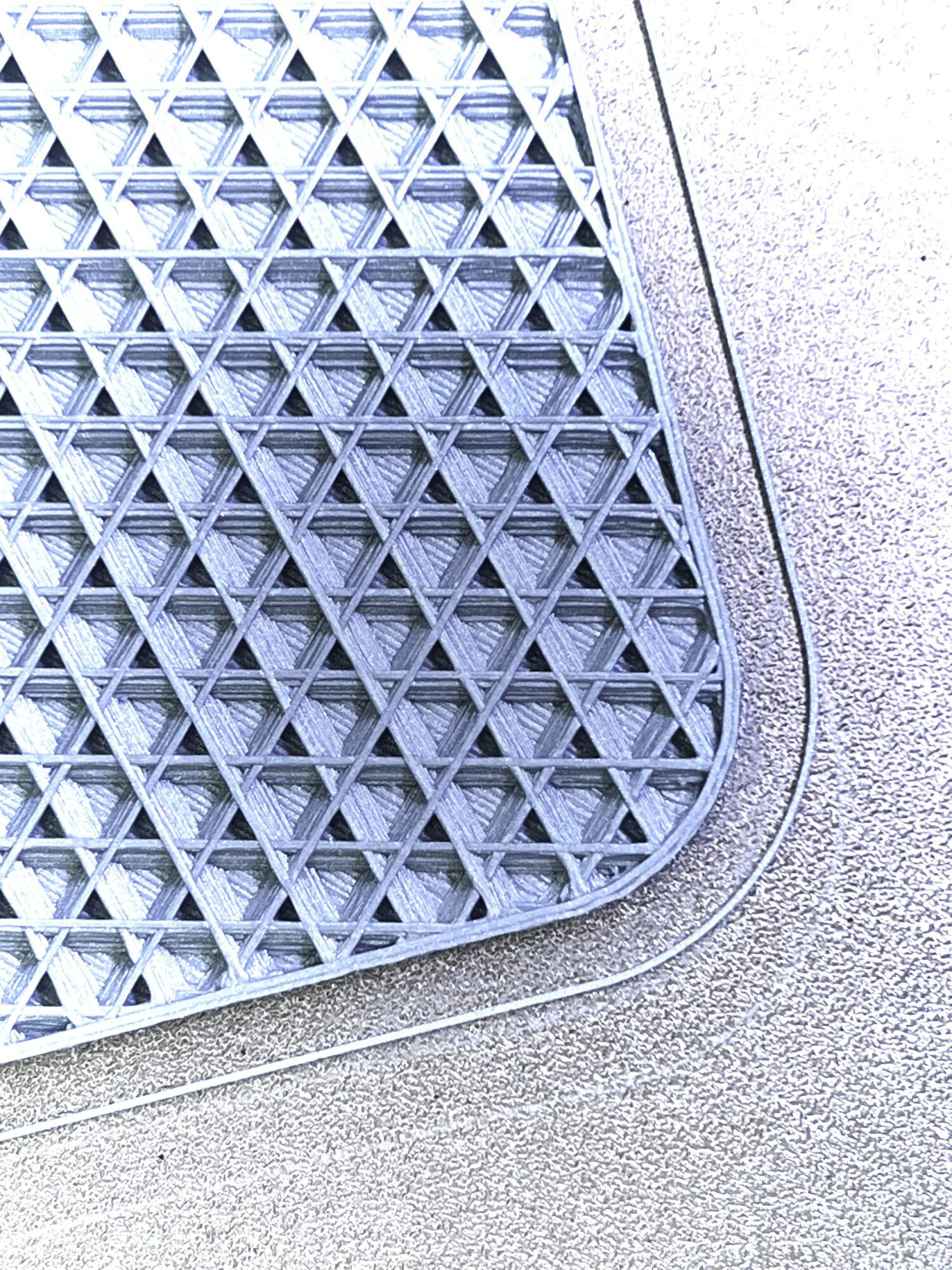 The innovative 3D Business thermal insulation system
The efficient thermal insulation, dynamic feature 3D Business.
Produced directly by 3D printing using the best raw materials and new technologies conceived by our engineering team, Business 3D Printers have remarkably low thermal conductivity. By ensuring high thermal and acoustic insulation, energy consumption is lowered.

Technology in detail.
3D Business experience guided the company to the conception of a system based on a closed-cell honeycomb structure, which forms the bones and skin of the walls of printers and curing booths.
The wall structure consists of a honeycomb arrangement of air cells. The rhomboidal cell structure is not only the secret to perfect thermal and acoustic insulation, but also ensures its incredible mechanical strength as well as lightness and structural rigidity.
A special feature of this material is also its total imperviousness to UV rays, a fundamental characteristic for machinery working with UV resins.
The material that makes it all possible.
The material that makes up more than 80 percent of our machines is based on polylactic acid which is produced from renewable raw materials, essentially corn "digested" by natural enzymes. At the end of their lives, all 3D Business products are compostable.
All Innovation, 3D Business.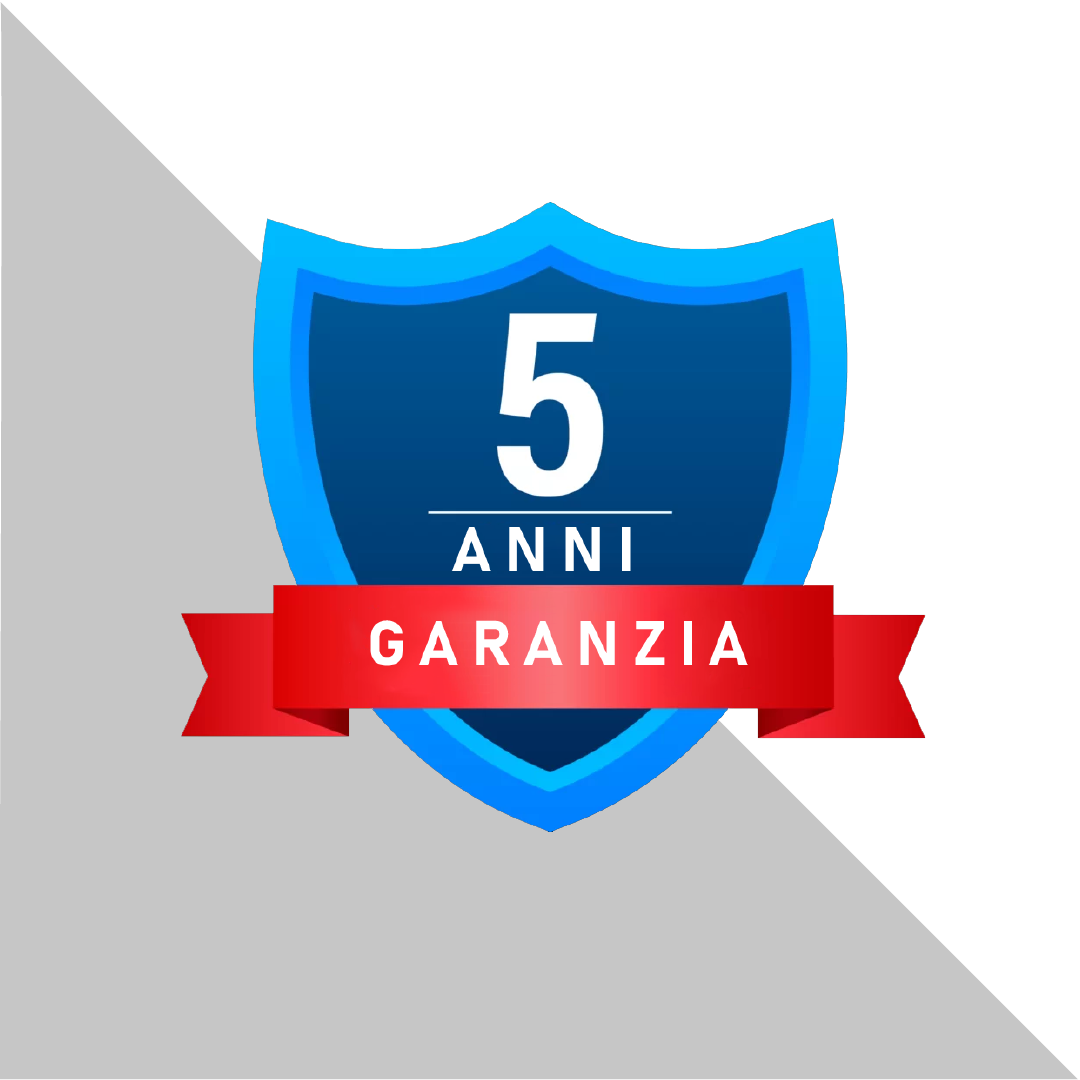 Warranty up to 5 years
The only Guarantee that really lasts.
3D Business is proud to announce its extended warranty of up to 5 years on all of its Galaxy range 3D printers.
The attention to detail and quality that has always guided 3D Business has enabled it to present the only extended warranty of up to 5 years in the field of additive manufacturing.


How to request service on products and parts under warranty?

Download and submit the M.R.A Form, or follow the instructions here.
Extended Warranty every 12 months automatically applied at annual service plan renewal.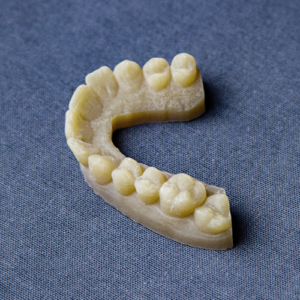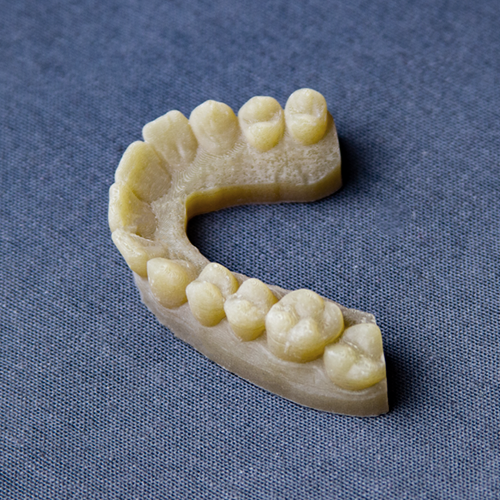 FAST resin model for thermoforming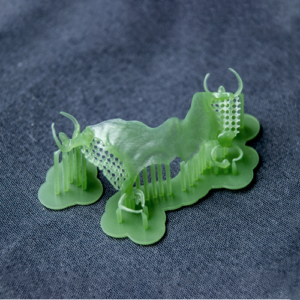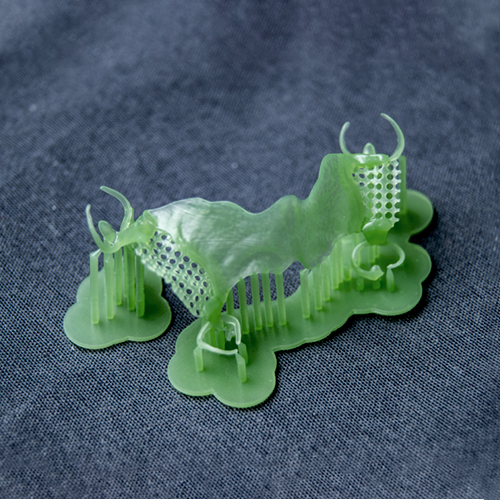 Skeletonized castable resin
Jewelry elements made of meltable resin
Printer: Galaxy 5 PLUS
Resin: 3D Business CR3A
Printer: Galaxy 5
Resin: 3D Business X10
Printer: Galaxy 6
Resin: 3D Business X10+HARD
Printer: Galaxy 5
Resin: 3D Business CR3A
Jewelry elements made of gum resin
Printer: Galaxy 6
Resin: 3D Business Model HT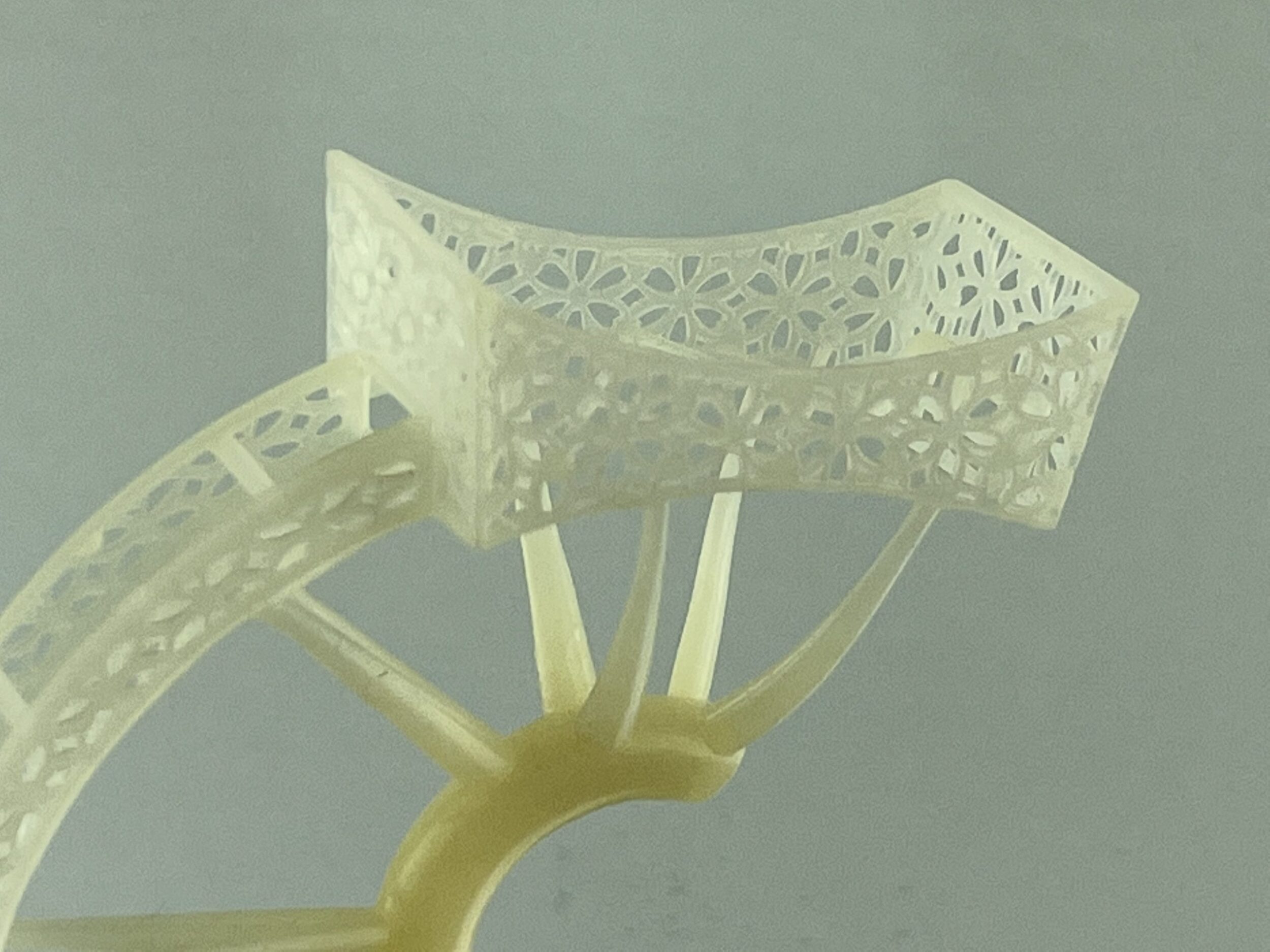 Printer: Galaxy 5
Resin: 3D Business Model HT
Printer: Galaxy 5
Resin: 3D Business Mdel HT
Printer: Galaxy 6 PLUS
Resin: 3D Business Ceramic
Printer: Galaxy 6
Resin: 3D Business Ceramic
Printer: Galaxy 6
Resin: 3D Business Ceramic
Printer: Galaxy 5
Resin: Chromable
In-the-ear and behind-the-ear customized hearing aids.
They are made of soft, hypoallergenic resins that are extremely comfortable to wear
Designed to guarantee you the best.
3D Business products are designed by Italian engineers and technicians to ensure you have the best professional printing experience for your business. Service and Support always at the highest level for all products in the 3D Business offering.