Request the 30-day trial.

SPREENT 3D
The perfect solution for the production of your models.
Developed by 3D Business together with its partners for your most important 3D projects.
Would you like to try Spreent 3D for 30days for free ?

Download it now from the download section and request the activation code
The user's approach to 3D Business Spreent 3D is simple and intuitive: many operations essential to achieving a perfect result are performed automatically. During import of the file,analysis of the object is performed to assess its quality, whether there are any imperfections, intersections, holes, overlaps or other types of defects. Most issues are resolved automatically; others are still highlighted so that manual action can be taken later. Everything happens in a matter of seconds. Additional included tools enable management of clusters and proper orientation of normals. Also integrated is a very powerful mesh-fix that solves all issues with one click, making the mesh consistent and printable.
Proper positioning is essential in order to achieve the best result, while also optimizing production time and cost. Each object is assigned a user-defined placement and support profile. The simple interface makes it possible to take advantage of multiple modes of object placement: automatic, manual and assisted, the parameters of which are fully configurable.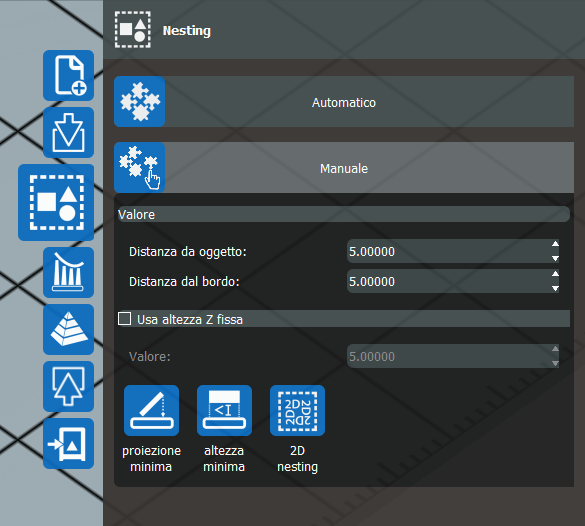 Spreent 3D allows the choice of customizable profiles and modes of media insertion:
automatic, with coverage of minimum points, sloping areas and dimensions of supports;
manual, with a single click allows media of configured size and shape to be inserted;
custom, for applications in specialized fields.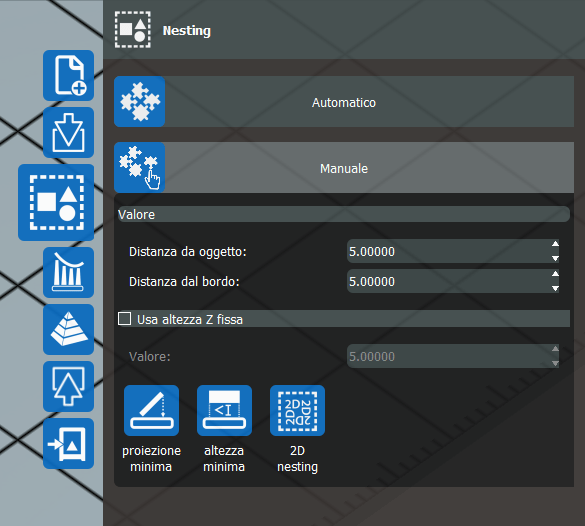 The software is fully integrated with the Galaxy line of printers: the network network scanner automatically finds the printer with which to exchange print data, profiles and stl templates.

Select your Galaxy model from the list of printers connected to the network and start Spreent 3D synchronization with it.
Put to print directly from the connection panel, including a dedicated profile.


3D Business provides the user with several tools that simplify the handling of special cases, where the object to be printed needs decisive accuracy, or where specific results are desired.
For example: "Structured" supports, also referred to as "tree" supports, which make it possible to cover areas that are difficult to reach, or connections between supports to stiffen the structure, clinging bases with recesses to help with detachment, and multi-story structures.
For a perfect result there are tools for handling Z offset and 2D offset, Boolean operations, mask for correcting screen imperfections. In addition to the widely used stl, Spreent 3D imports files in many other formats, maintaining their specific original tolerances.
| Minimum Hardware | Recommended Hardware |
| --- | --- |
| Intel or AMD processor | Intel I7 or higher recommended |
| RAM memory 8 GB | Recommended 32 GB |
| HDD 500 GB or sup. | Recommended SSD |
| Nvidia GeForce Graphics | Recommended GTX 2GB or higher |
| Monitor 21″/24″ | Recommended 24″ or higher |
The simplest system for managing 3D printing
Spreent 3D is the platform dedicated to the complete management of 3D printers, even remotely, to make the workflow as smooth as possible. Through its recent collaboration with exocad, spreent 3D stands as a bridging element between exocad and the actual printing stage.
Profile Management – Speent 3D
Pinning Profile
Crowns
Bridges
Provisionals
Skeletons
Lightweight Models
Massive Models
Hollow Models
Aligned Bite
Surgical Files
Imprint Holder
Extra Light
Light
Medium
Large
Heay
Hover over the symbols for additional information.
Legend
- Recommended Profile
- Possible Profile
- Profile Not Recommended